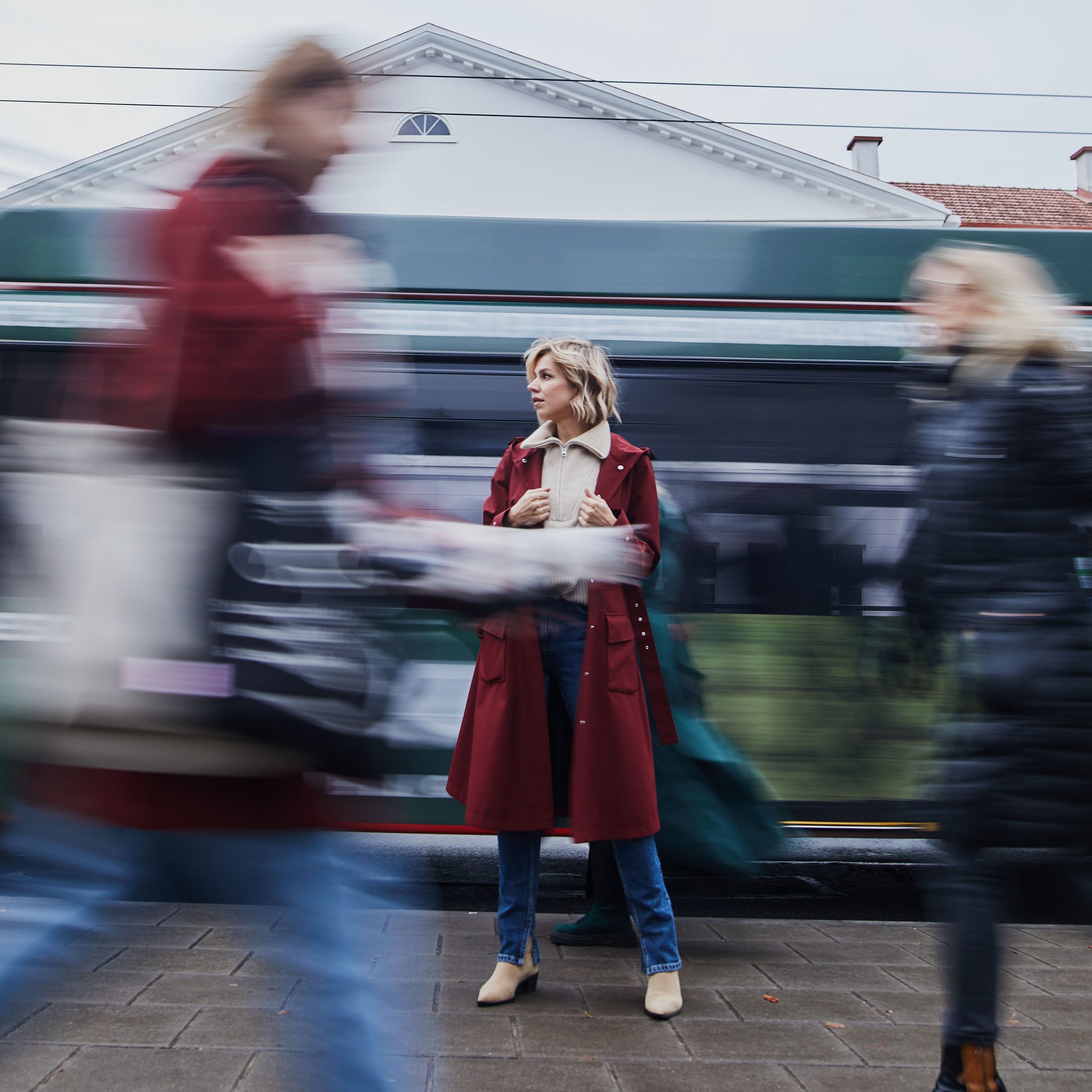 Let's get to styling
Lots of times we've talked about the versatility of our raincoats – as a functional piece of clothing and also in ways to style them for different occasions. Today we'd like to take a step further and explore how it looks. Many thanks to Alina for putting together these beautiful outfits!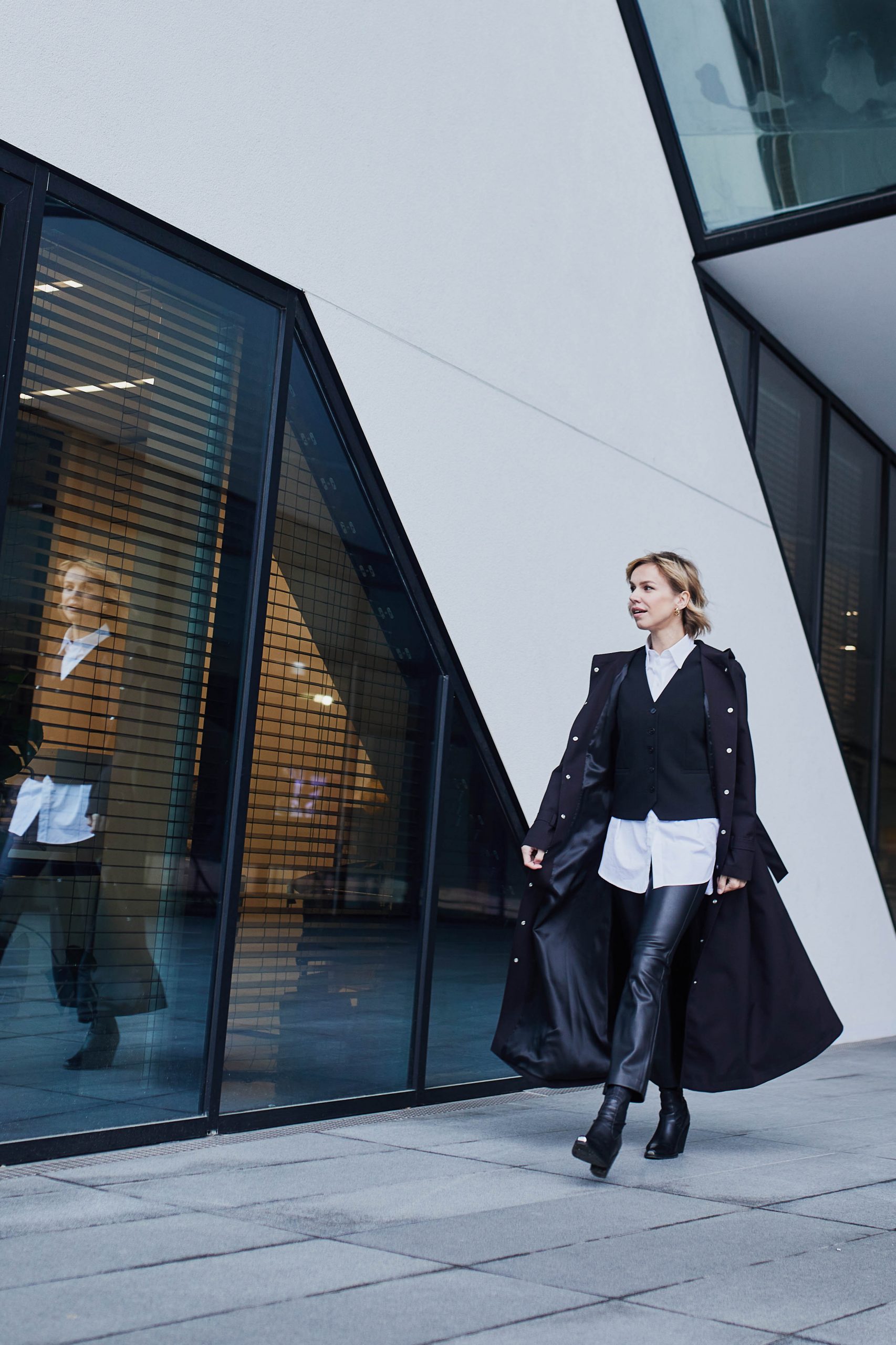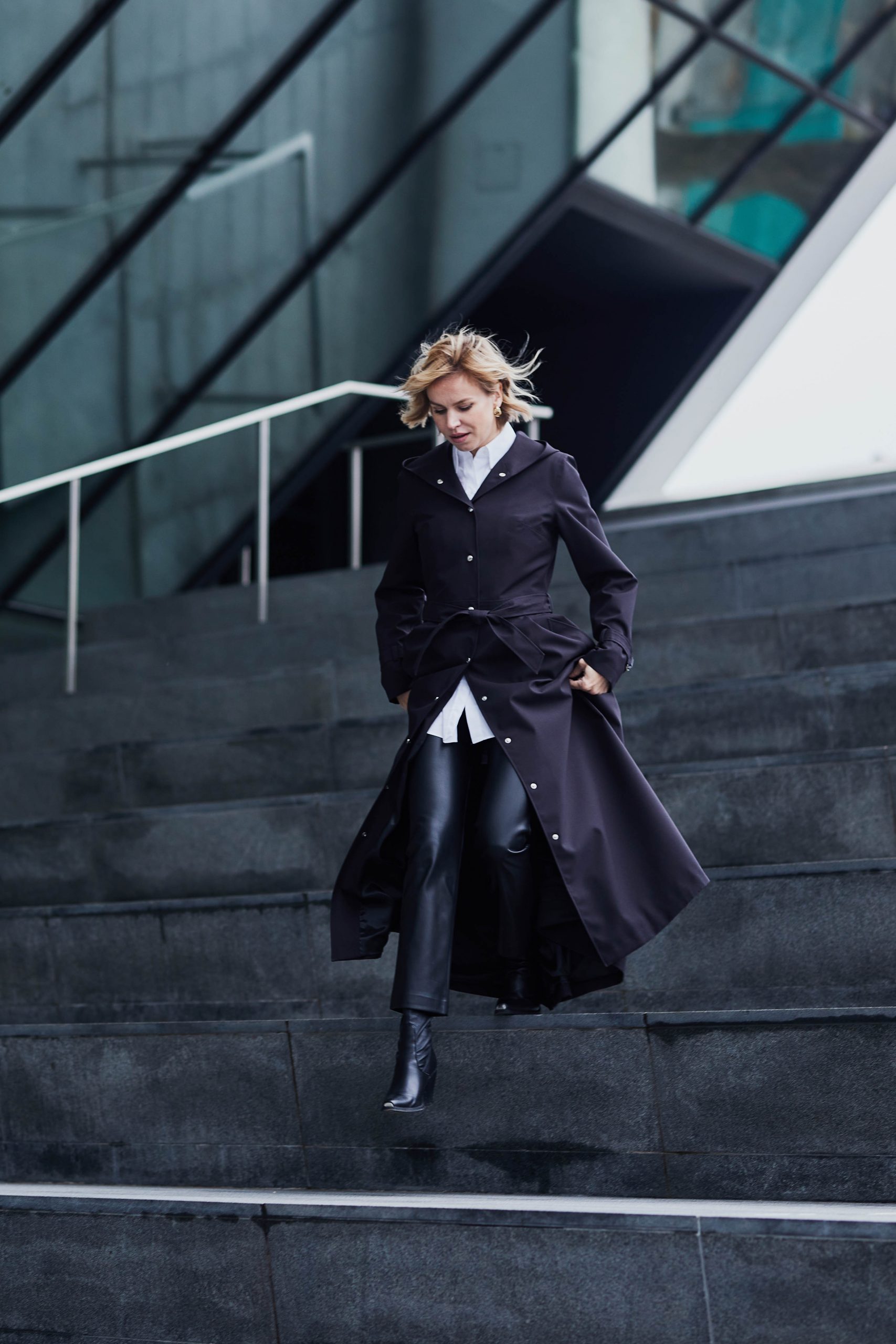 Urban lady
While doing your chores in the city, you can still look stunning. Pairing leather pants and boots with a simple white shirt and a vest gives you a boost of confidence and a "can-do" attitude wherever you go. To complete your look, wear a Black Iconic Raincoat to finish the outfit in a chic manner.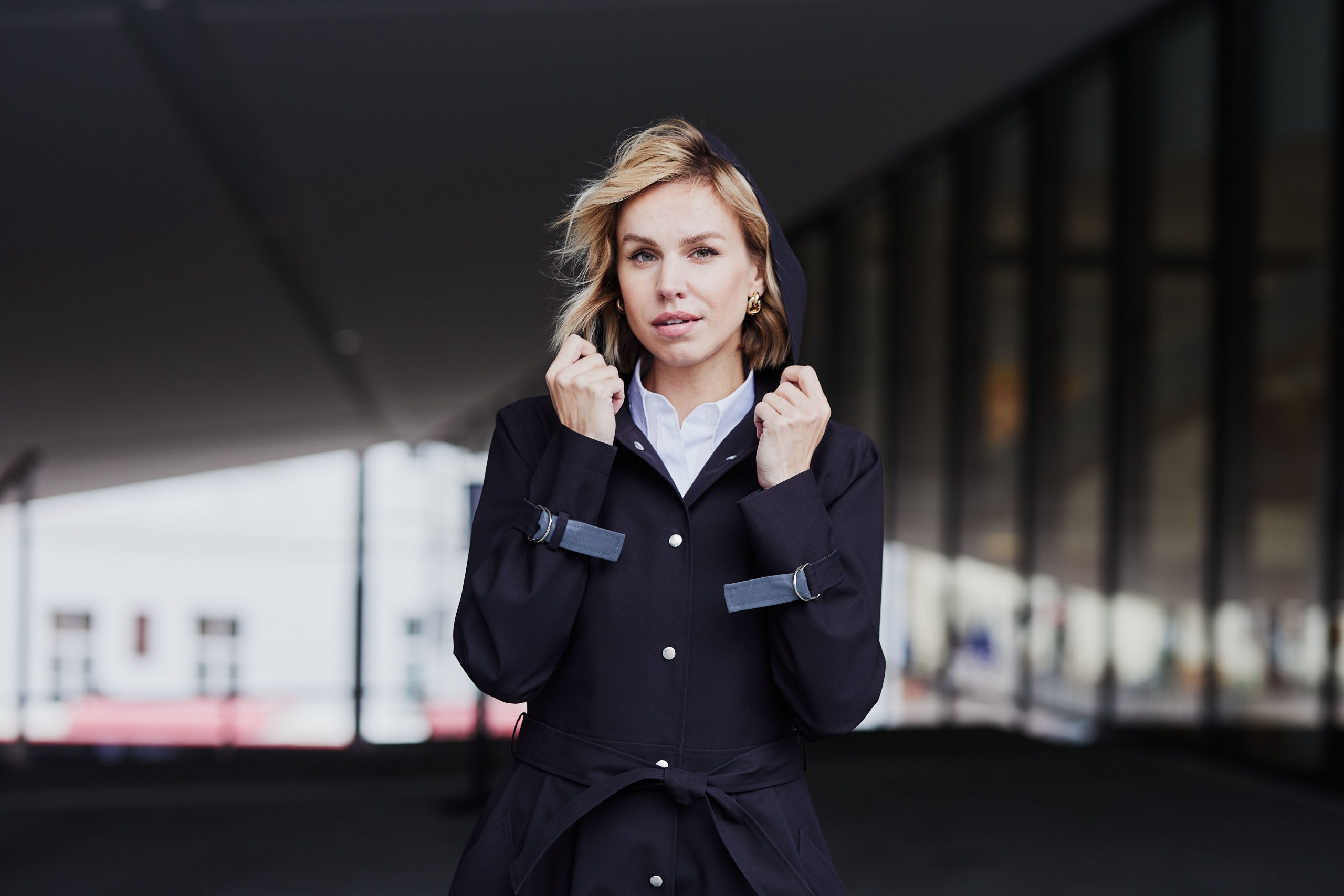 Hygge feeling
Feel like you need more coziness in your life? Opt for a warm and slightly feminine look. Pair blue jeans with an oversized sweater and soft suede shoes. Finish your look with the Burgundy Flare Raincoat and enjoy the city vibes with a big smile on your face!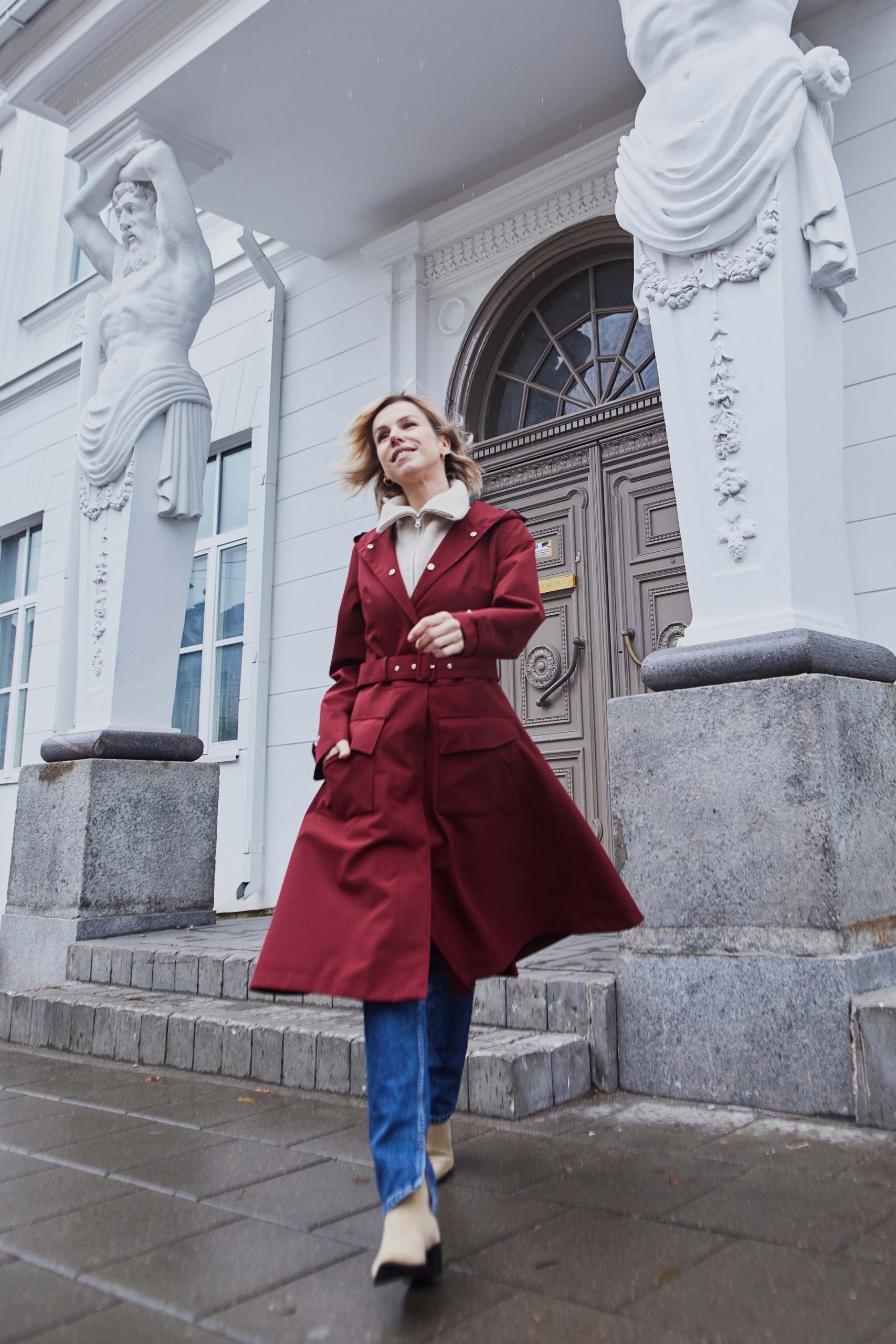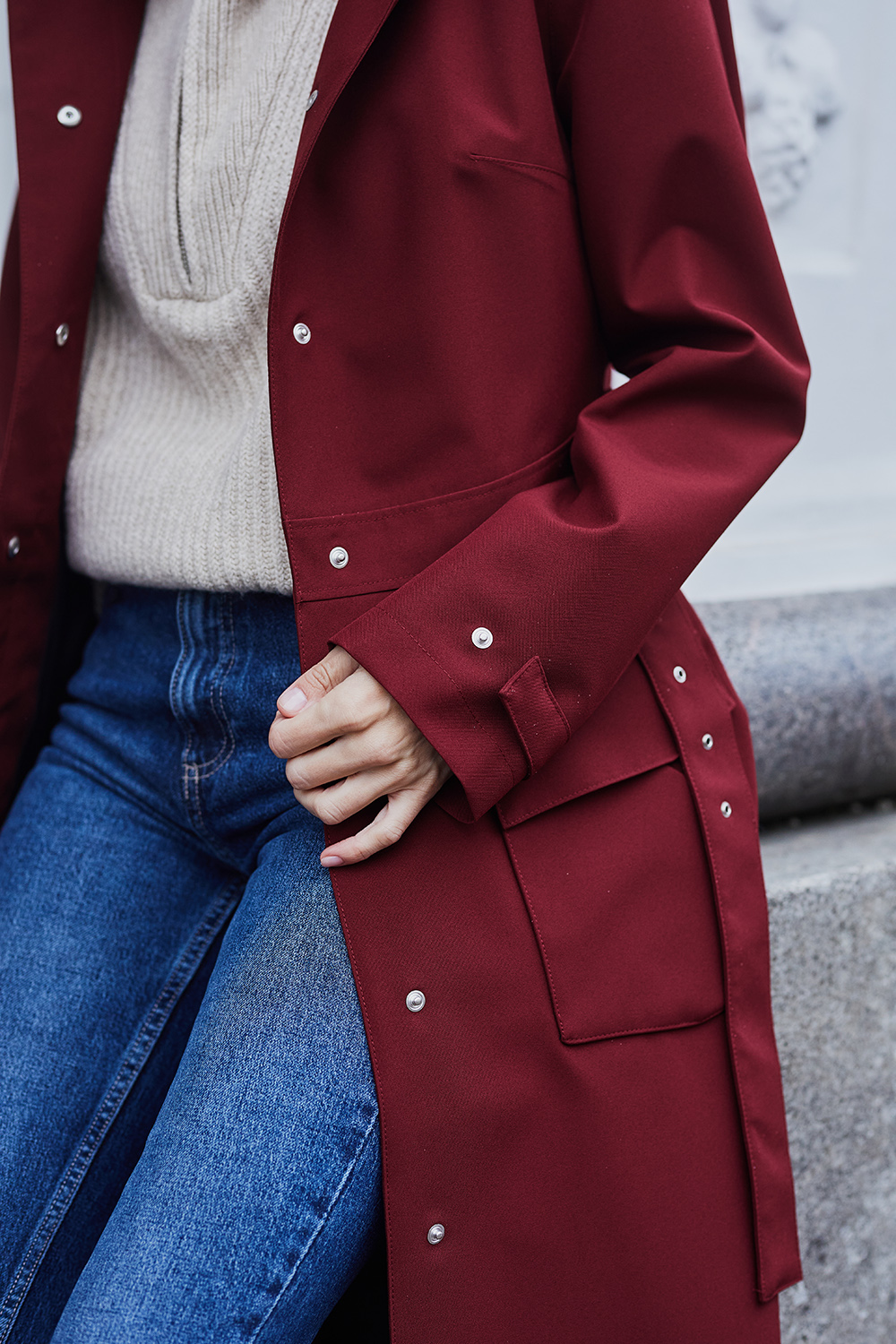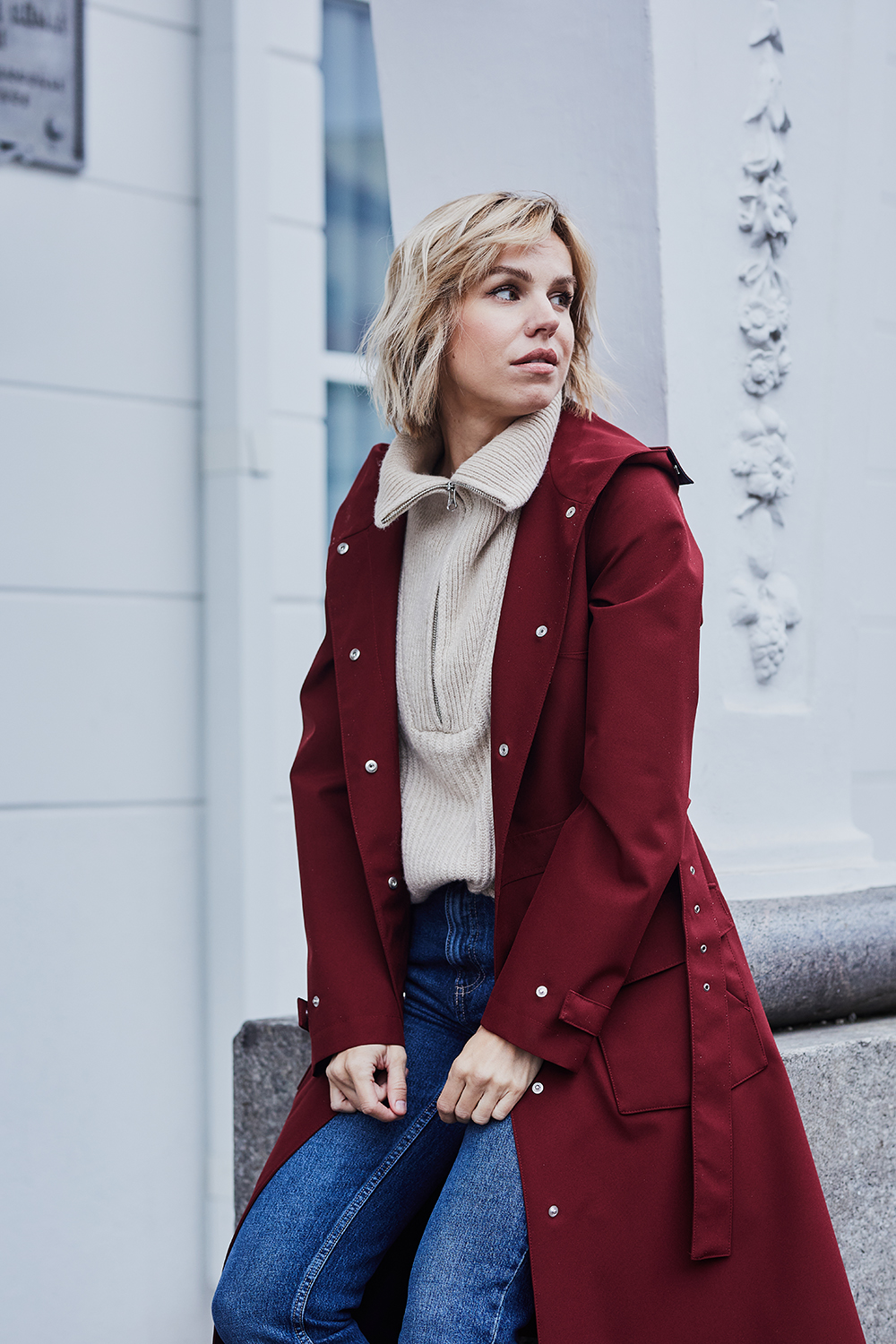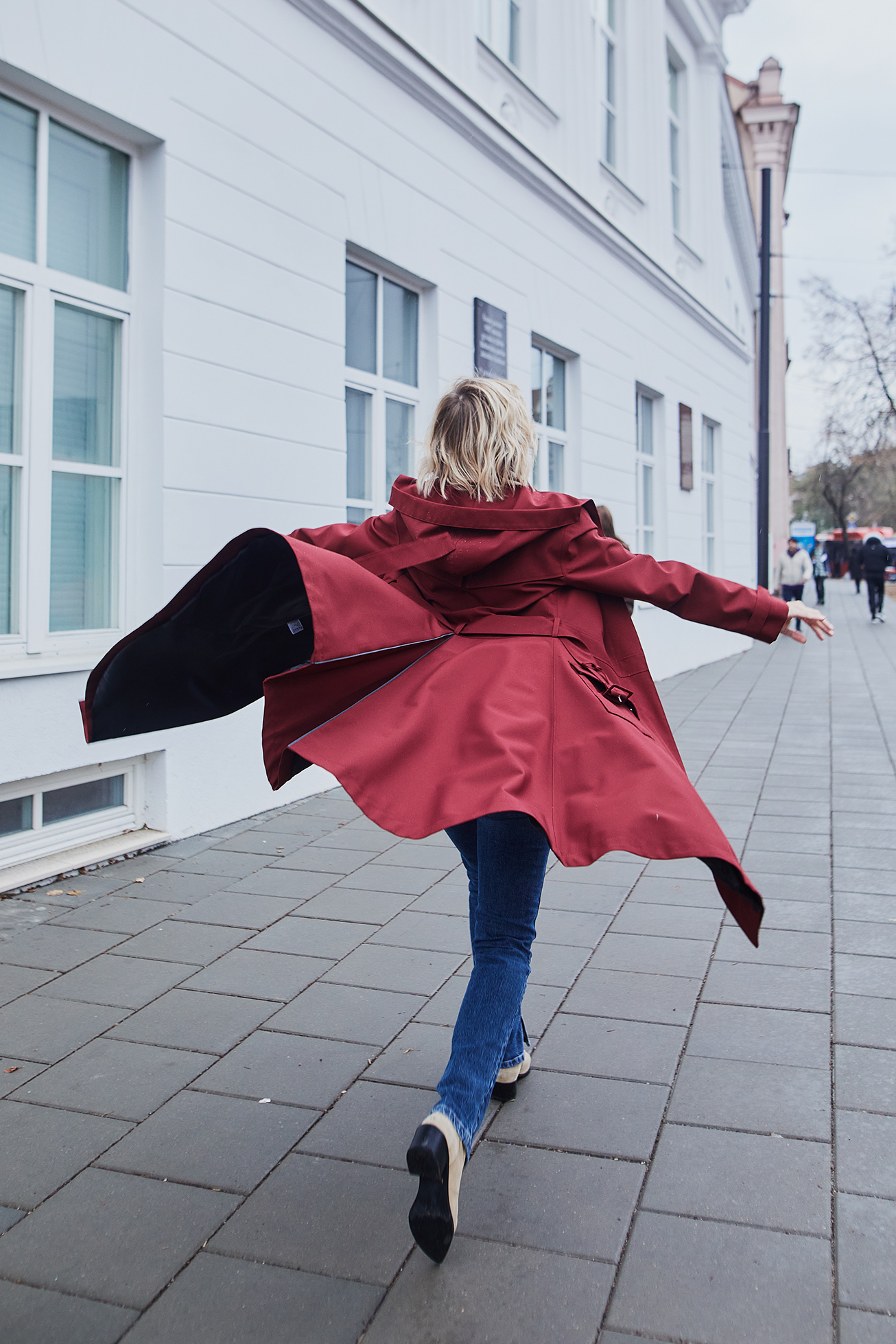 Be bold
We all have days when we want to be a little bit rebellious. If this is what you feel like, go for a pair of faux leather pants, a striped blouse, and men-inspired shoes. Round it off with a bag with metal hardware and Green City Raincoat. Feel free no matter the weather.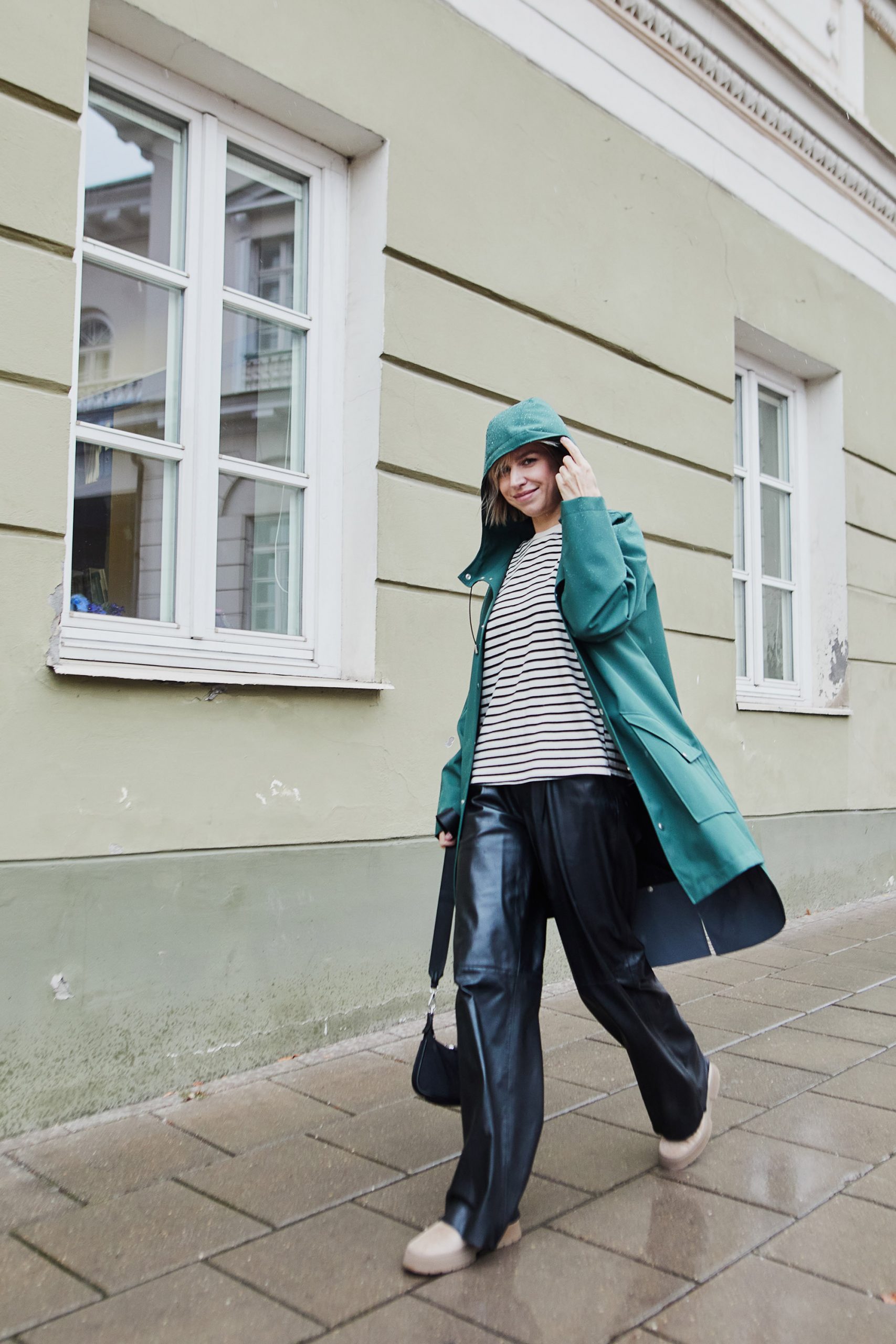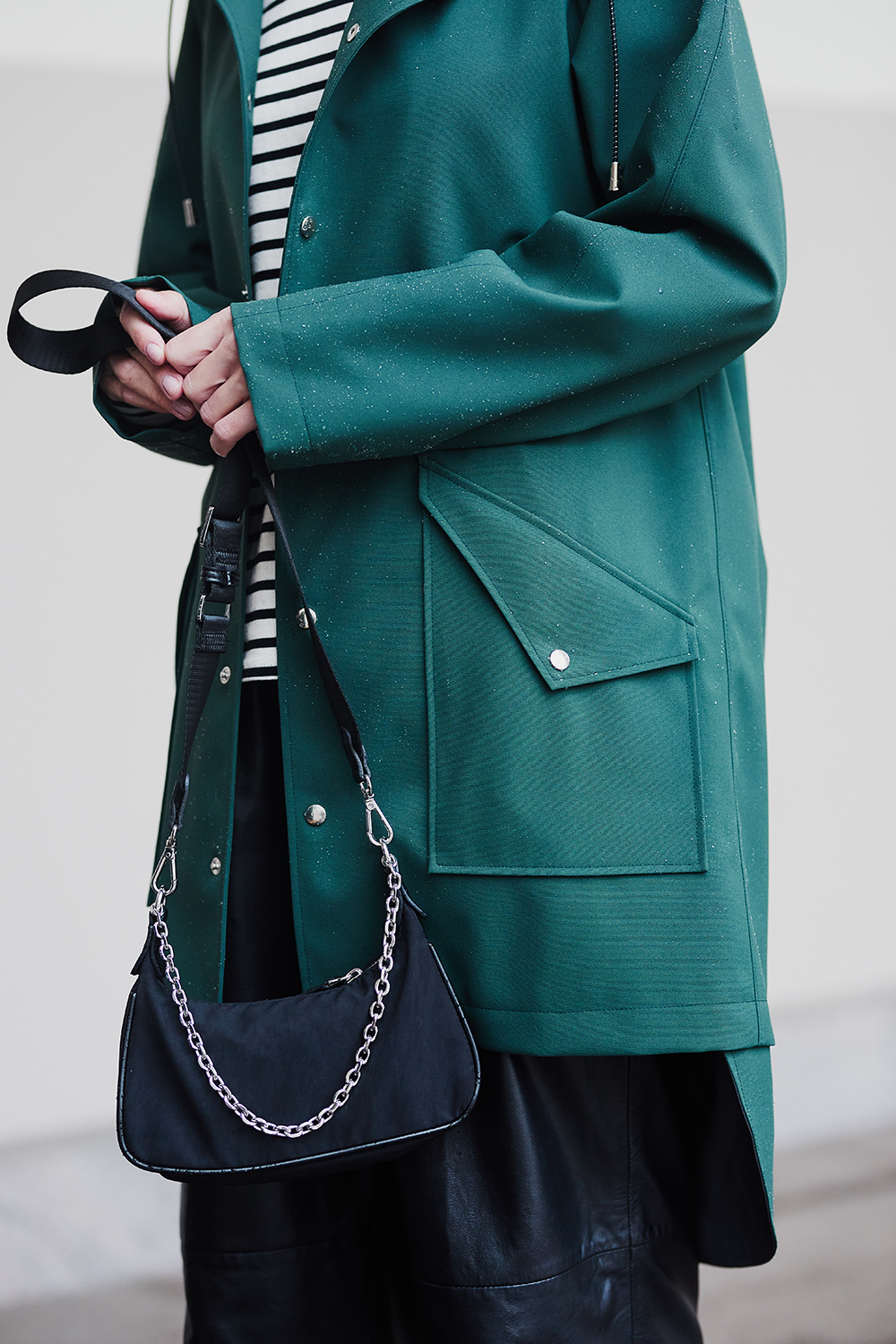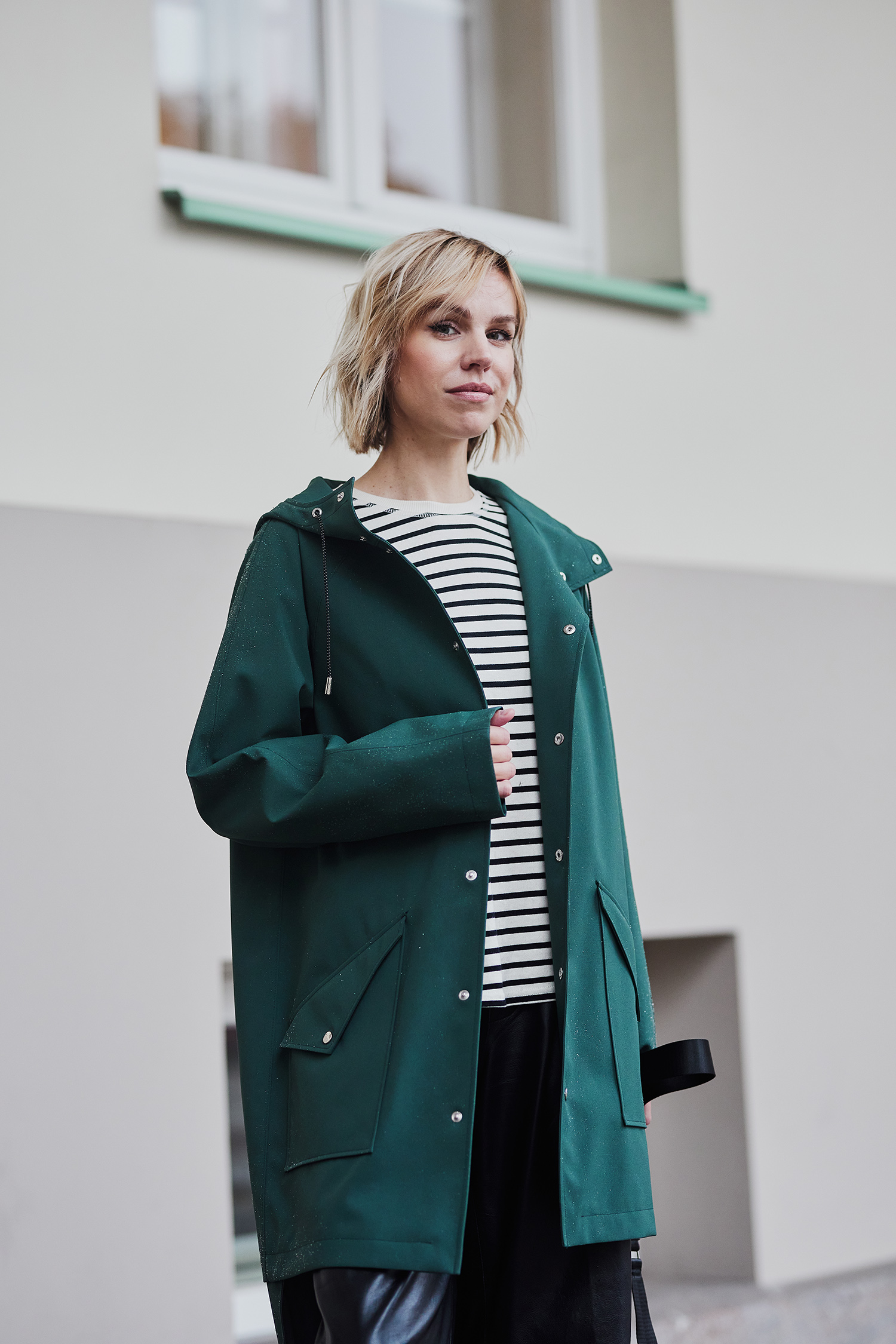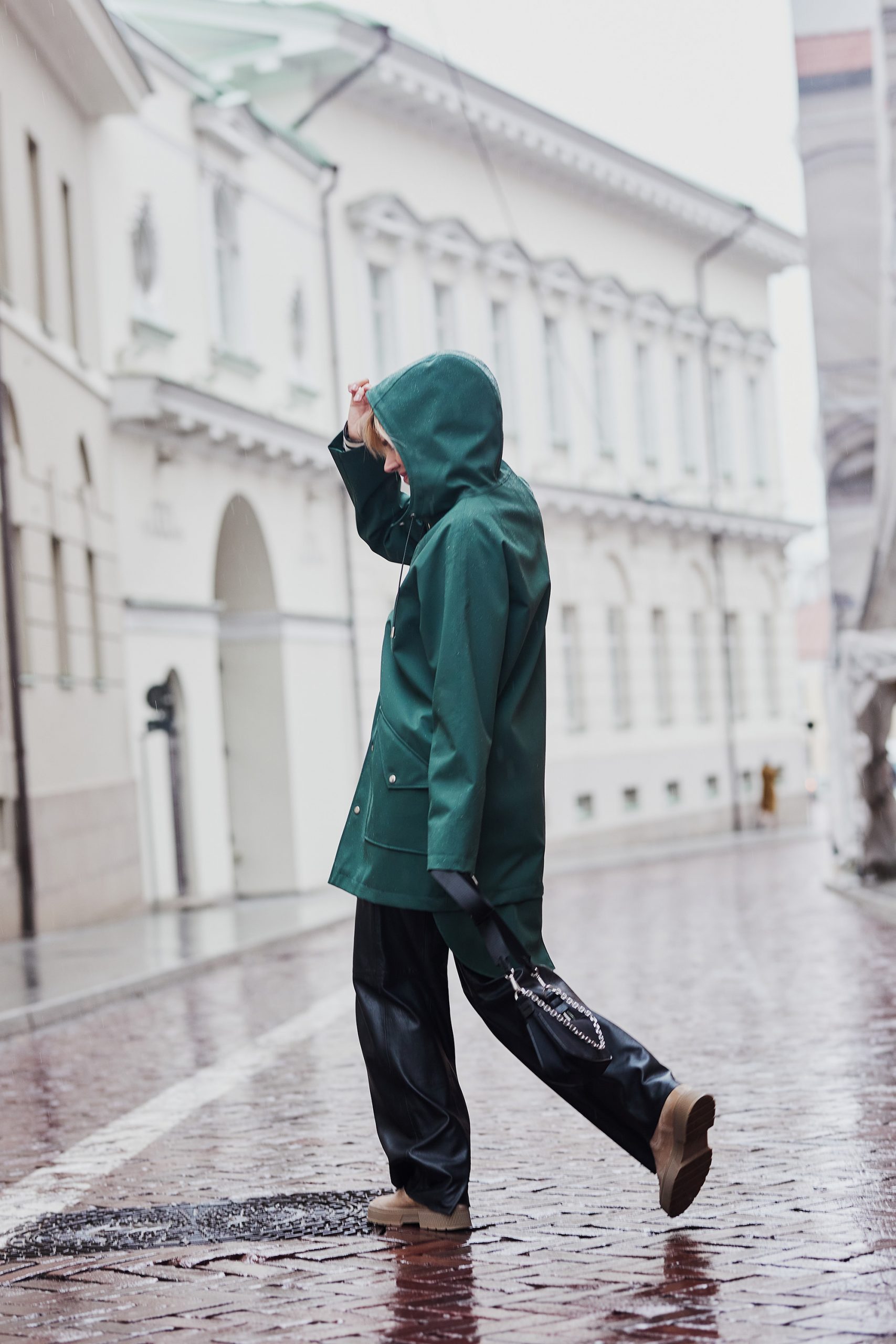 Feels like home
And lastly, if you just want to stay in your pajamas all day long, but still have to go outside – there is a solution. Pick your favorite combination of a hoodie and sweatshirt and hop in your comfy sneakers. To make it more fun, grab Grey Leisure Raincoat and Grey Bucket Hat.