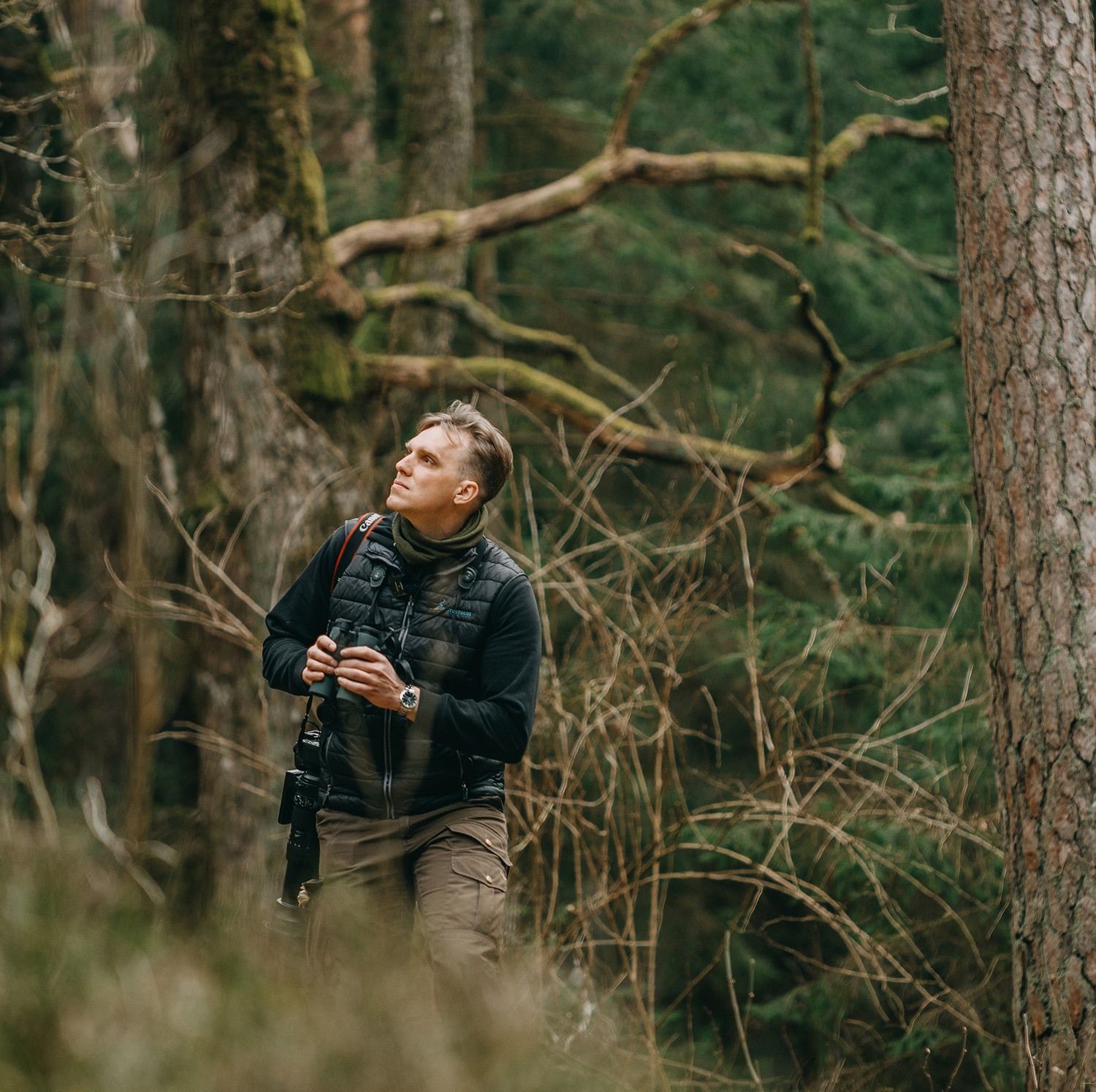 Yet another inspiring interview with a man absolutely in love with nature. Meet ornithologist, book author and birdwatching tour guide Marius Karlonas!
Hi, Marius, before we start the questions, could you please introduce yourself first to our readers who are not familiar with you and your work?
If I had to describe myself with one word, it would be "ornithologist". That is because ornithology is the foundation for all of my other works.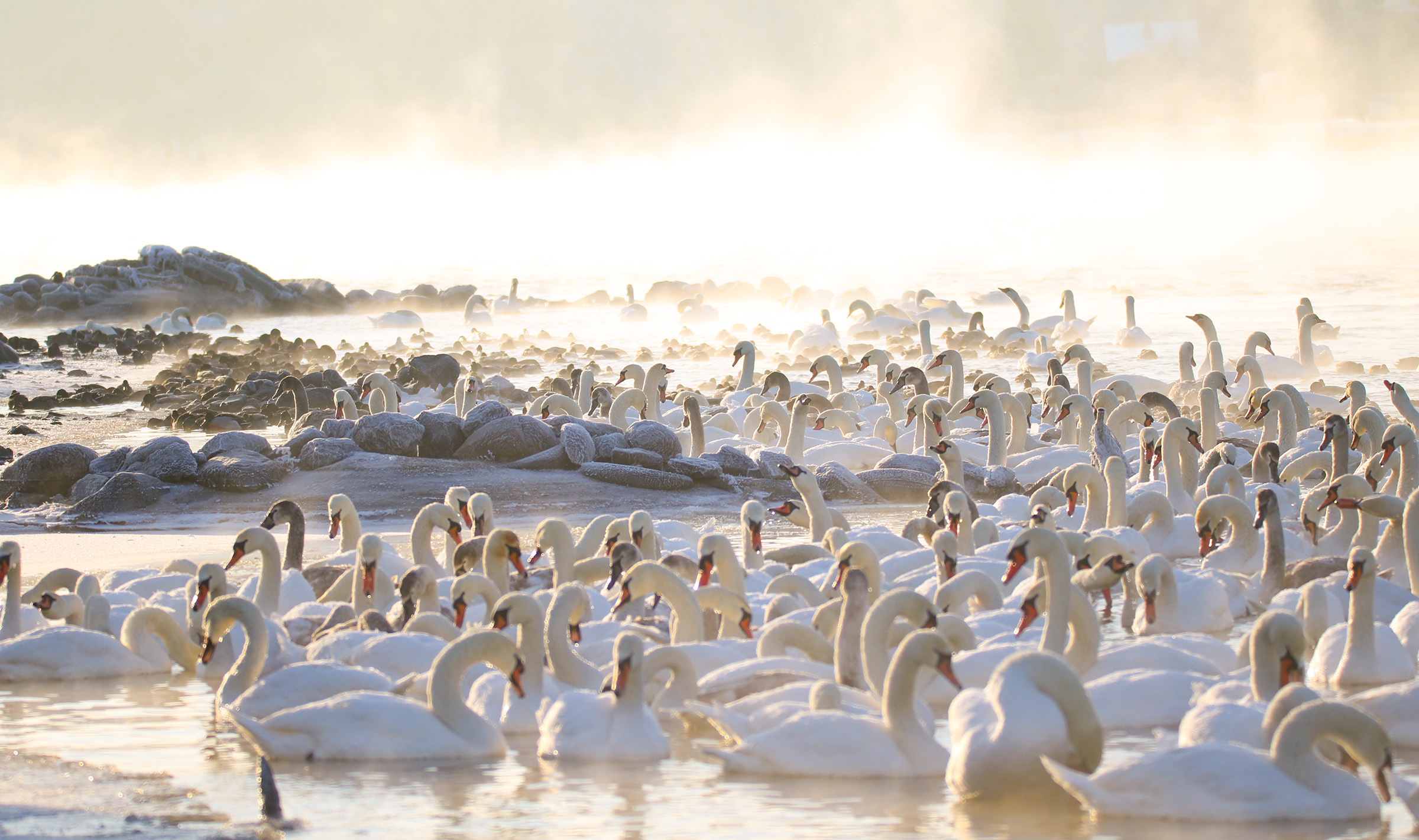 You are known for being active in many different areas – you are an ornithologist, author of books, tour guide and the founder of the project "Ornitostogos". How did your passion for nature and birds develop and affect your career?
Everything started with my big love for nature and incredible gravitation towards learning more about birds and how to protect them. My interest in ornithology sparked when I was a teenager. One winter day I suddenly saw a sparrowhawk in our backyard next to the bird feeder. This encounter enchanted me so much that I've started spending every second of my free time on reading about birds and observing them.
Not long after that, ornithologists noticed and invited me to the community. I have participated in some events dedicated to ecology and various ornithology research projects, organized in Lithuania and abroad. Truthfully, I could not imagine myself anywhere else at that time, this intense lifestyle was a "drive" that kept me going for months. Sometimes even without free days or weekends.
In 2011, I eventually discovered my passion as a nature guide. We've started a cooperation with partners from Western Europe who surprisingly put their trust in me from the very first day. Afterwards, they've started sending groups for avi tourism to Lithuania, where we spent endless weeks traveling through impactful places for the field of ornithology and observing different birds. I guided them through Lithuania's nature as well as took care of their accommodation, food and transportation. It was a Lithuanian bird safari trip.
Moving forward, the Lithuanian equivalent, called "Ornitostogos" was introduced for the concept of the bird-watching tour. Only this time it was already a lot easier, as during the last decade we've "trained" our tour guiding skills to reach the quality of Swiss, German, Belgium and English tours. Needless to say, I was delighted that "Ornitostogos" found a place in the hearts of Lithuanians and, truthfully, many of them come back again and again for our weekend tours. I believe it is a very good sign.
And finally, somewhere between ecology projects, various research projects and tour guiding, I found time to finish my Bachelor's and Master's degree in Ecology, wrote three books by myself as well as three more books where I was a co-author. Two more publications are currently in progress.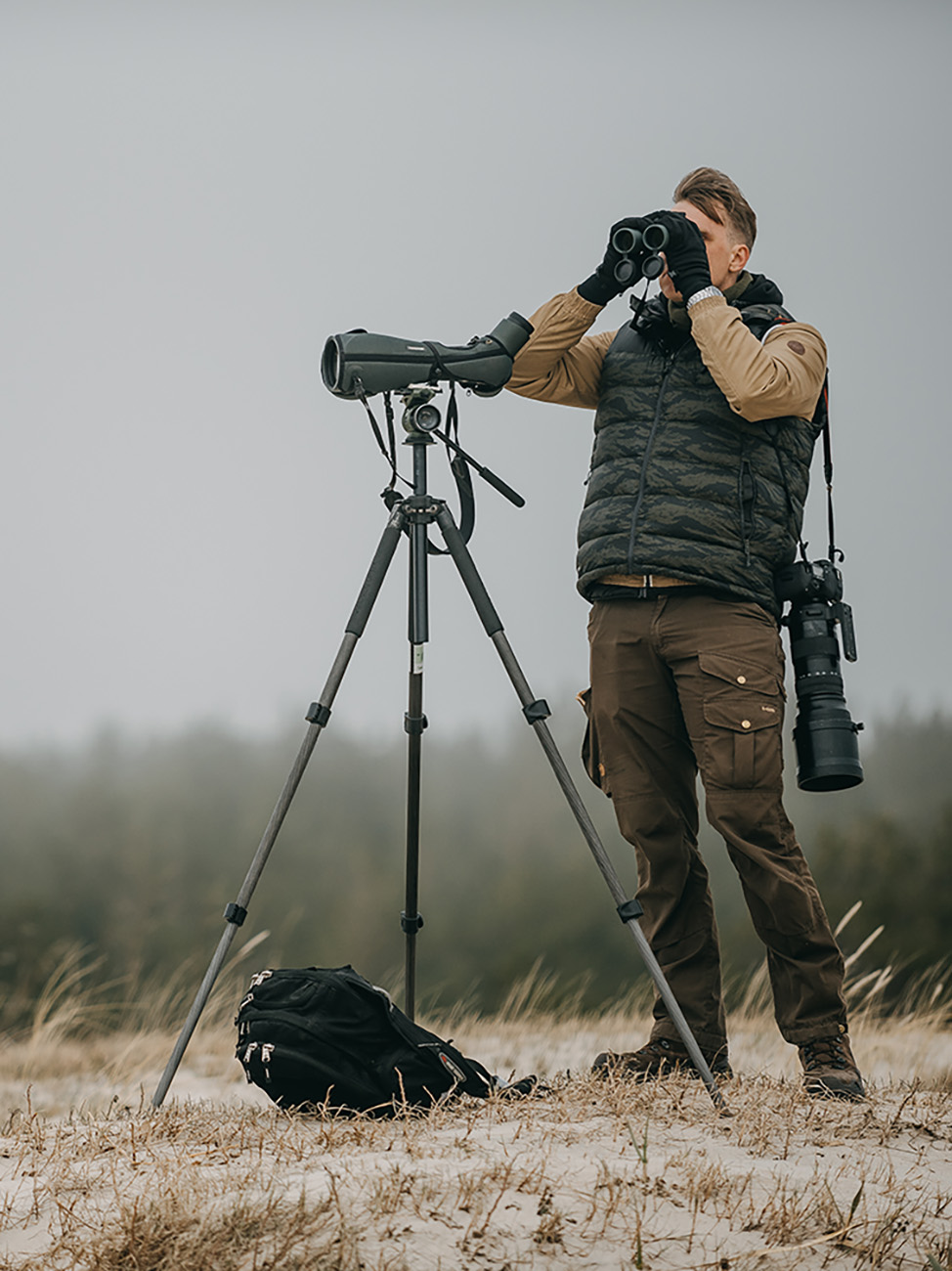 Since we've mentioned the "Ornitostogos" – the organizer company focused on Avi tourism tours for those that are interested in birdwatching, could you tell us a little bit more about how this idea was born? And what exactly is it?
As I've mentioned before, "Ornitostogos" (ornithology vacations) have started trying to recreate something similar to what I have been doing for years with incoming birdwatchers from foreign countries. In 2019, we launched 20 different weekend birdwatching tours in Lithuania. Eventually this number of tours increased to 27 organized almost every second weekend around all year.
Educational tours are organized in the most interesting places, from birds' lake, called Žuvintas, the Punia pine forest that preserved the elements of ancient woods, Nemunas' river delta that is often called winged heaven to Kuršių Nerija, national and regional parks as well as many other unique places. Additionally, our tours involve not only birdwatching.
Every February we go on trips to watch European bison living in freedom, in July – trips to Vištytis' regional park to befriend butterflies and dragonflies while in August we organize an exceptionally unique night tour to watch exotic night butterflies. We wrap these unique tours up with a two days long tour in September for those who are interested in seeing the Red deer.
One of our primary goals is to add more non birdwatching tours next year. Sometimes we even joke with our team that we are slowly becoming "nature vacations" instead of ornithology vacations!
We also want to expand our geography and introduce Lithuanians to nature in different places besides our native land. There is currently a tour abroad to Georgia and very soon we will announce two more exotic destinations. And of course, I really want to mention that these unique Lithuanian (and not only) safari trips organized for people interested in nature would not be possible without our incredible team of 4 – 7 individuals who work hard every single day while the tours are guided by 10 different and talented nature guides – well-known naturalists in Lithuania.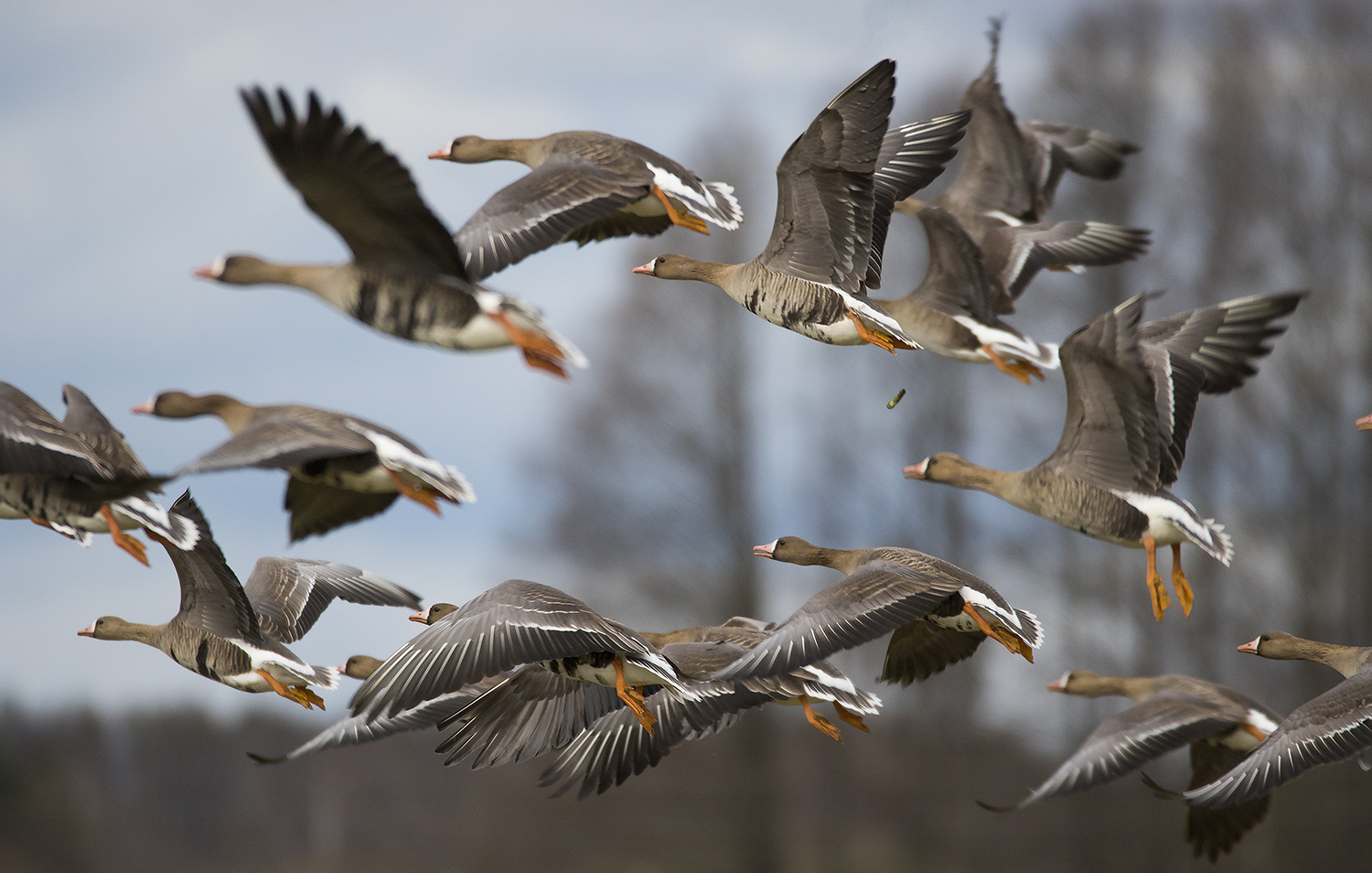 What would you say is the biggest challenge during birdwatching tours? And what are the top 3 items that are must-haves on these trips?
The biggest challenge is nature's unpredictability. Firstly – it is impossible to foresee the weather when you announce the date of the tour one year ahead. It might also sound paradoxical, but the challenge during birdwatching tours is birds. You cannot tell them that "Here, we are coming next week to watch you, please be nice and wait for us". They can be here one day and the next day 100 km away. That is why during the tours our guides put forward all of their knowledge and experience to ensure that travelers would see them. To make the tour even more interesting, sometimes you have to change the program impromptu. An ornithologist has to know where, when and what birds to expect just by looking at the weather forecast and environment.
For this reason, sometimes I am jealous of city guides who take the same route year after year and know that once they come to a fresco, a church or other monument, they will find them there. On the other hand, nature's unpredictability is what fascinates me the most. You cannot stage nature. It will be open to you, only if you will respect and understand it.
The top 3 must-have items for birdwatchers are binoculars, a spotting scope and a camera. Without binoculars you cannot move, a spotting scope is irreplaceable when watching birds, especially water birds that are far away from you. And a camera is useful not only for beautiful shots, but also when you want to identify species. You take a photo, zoom it and can see all the details.
As an ornithologist, you have seen many different species of birds throughout your tours and other observational journeys. Which bird would you say has the most interesting habits? And why?
Sometimes we manage to see 150 different bird species in just two days while my biggest record was 192 species in 8 days in Lithuania. It is really hard to distinguish one bird with the most interesting habits. Birds are very interesting creatures and we know very little about them. For example, not long ago it was discovered that the swifts hatching eggs in our cities and leaving Lithuania in September stay up in the air all year long till the next May. They even sleep in the air by letting different parts of their brain sleep while other parts stay active.
The other very interesting phenomenon is bird migration! There is this bird, called Great Snipe, who spends winters in Africa, but hatches in Lithuania. After the GPS tracker was put on it, we learned that the Great snipe migrates from Africa to Lithuania in just a couple of days without any rest. Besides that, they also fly in big heights where the air has low pressure and temperature is below minus. These air conditions enable birds to reach higher speed (medium flight speed 99 k/h) and cool the body during the intense flight. Just during the couple days of migration, the Great Snipe loses half of its body mass.
I could talk hours about unique habits of different bird species and this is exactly what we do during the tours. There are always one or two interesting stories we tell about birds that we encounter during birdwatching tours.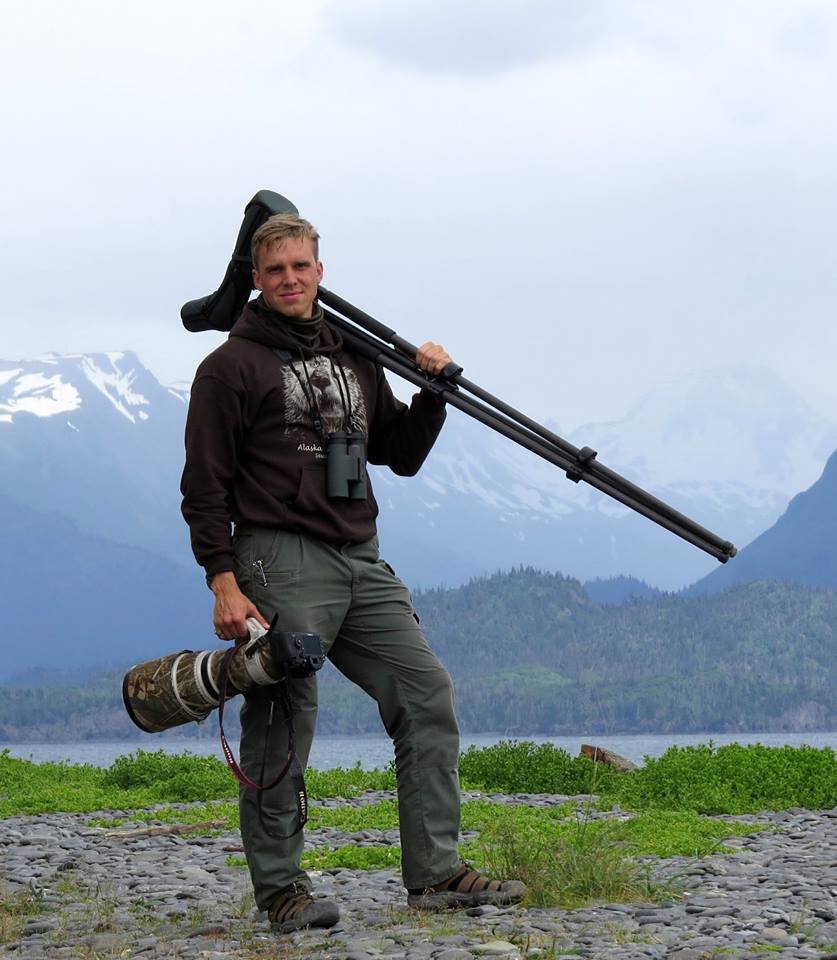 Besides the book writing and touring, you also found a passion for filmmaking. What has inspired you to try this and what is the message that you want to send with your works?
I am in no way a professional nature director or a nature filmmaker. I have made a few amateur videos about nature that I uploaded them on Youtube almost 10 years ago. I got motivated to try myself in this field due to the release of cameras with big optical zooms, a full HD, and later, a 4K resolution.
In 2021 I hosted a nature broadcast on Lithuanian National Television LRT Plus where the majority of the plot was directed and filmed by me. I am not specializing in this field yet as I film extremely rarely, without serious preparation and "pro" equipment which is needed for better results.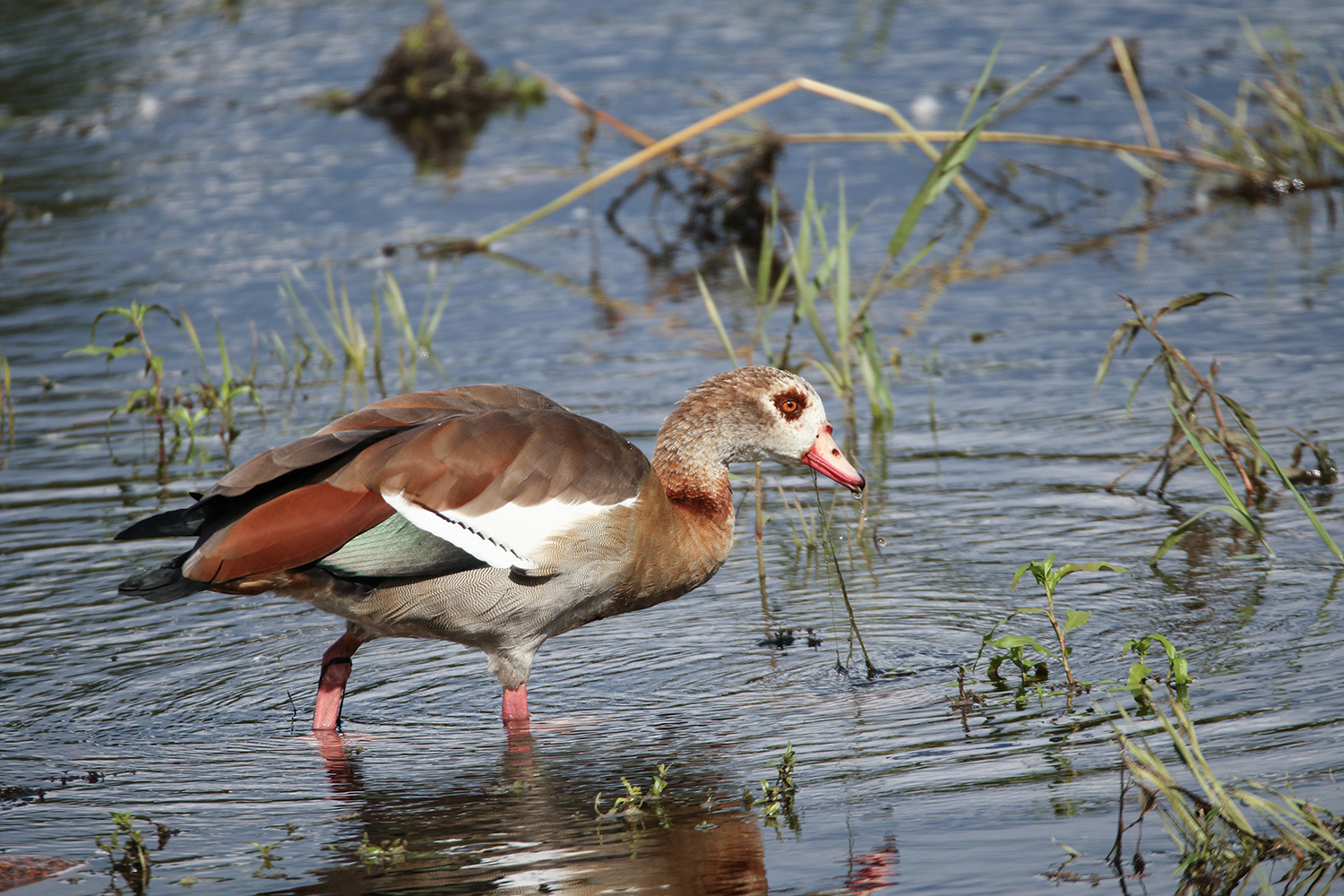 What are 3 things you're looking forward to doing next? E. g., personal or career growth-related projects, goals, or upcoming adventures.
I do not enjoy announcing my plans and projects before they are accomplished or at least close to that. From my own experience the Lithuanian proverb, saying "Don't say 'whee' before jumping over the pit" is very true and I have encountered it myself more than once. Of course, my mind is always full of various plans and projects for the future, but I try my best not to get distracted – sadly, that does not always work. There is often not enough time to accomplish everything I would like to, but if it works out – people that follow my work will definitely find out about it.
Lastly, is there anything else you would like to share with our audience?
Love the nature the way it is. Not the way it is comfortable for us.