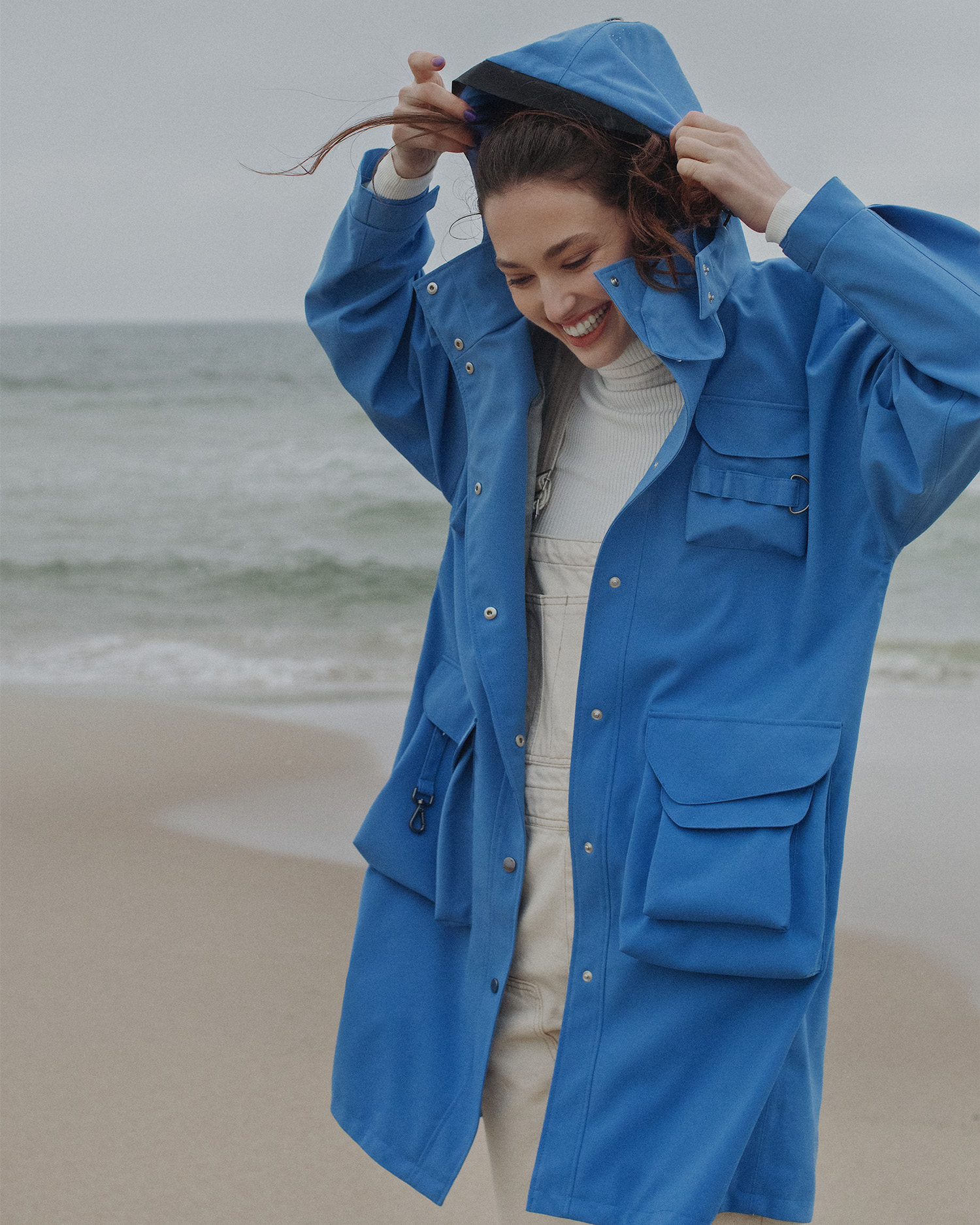 At the end of each year, we naturally start to reflect on the year passed – have we done enough, achieved our goals, and what does it look like in perspective? Our year here at Ducktail was definitely productive and we probably have a new best-seller, our beloved Marila raincoat. In this blog post, you'll find out more about this exciting design and the inspiration behind it.
In creating every new product, our key goals are durability, timelessness, and functional details. Although an authentic inspiration for Marila's raincoat was our everyday environment, sometimes magic and blissful and other times bland and boring, but always ready to amaze us when we least expect it. The word Marila itself is the name of one species of ducks in Latin. We've found this word and it just stuck with us like some music. Try to repeat "marila" a couple of times in a row! See?
Designers at Ducktail create with a person in mind. This way it's so much easier to make intricate decisions and answer the questions during the process if you have a clear portrait of a customer in your head. Therefore, Marila was meant for modern XXI century human beings, fond of intense lifestyle and ever-changing environment, although always seeks to get back to nature and fill up the tanks with its' calming energy.
The oversized silhouette generously compliments the movements of your body, however broad or subtle they are. Functional details, such as removable face mask and reflective parts are there to help you at the dark time of the day. We couldn't resist decorating our new raincoat model with our new rebranded logo on the outside pocket. Our origami duck logo represents everything that is so near and dear to our hearts – attention to detail, and sustainability.
We wanted everything to bind together perfectly, so we decided to run a new collection photoshoot by the Baltic Sea, which is also a big inspiration for our creativity. Although there were debates about whether to organize a shoot abroad or not, finally it was clear – Ducktail raincoats were always sewn and finished in Lithuania. Even though there were options to move it overseas, we stayed here at home and we'll keep this course in the future. And we were immensely happy with how it turned out, thanks to Lithuanian photographer Monika Penkutė and all the team, who participated in this project. We believe, the shoot came out harmonious and cozy, reflecting the Marila raincoat perfectly.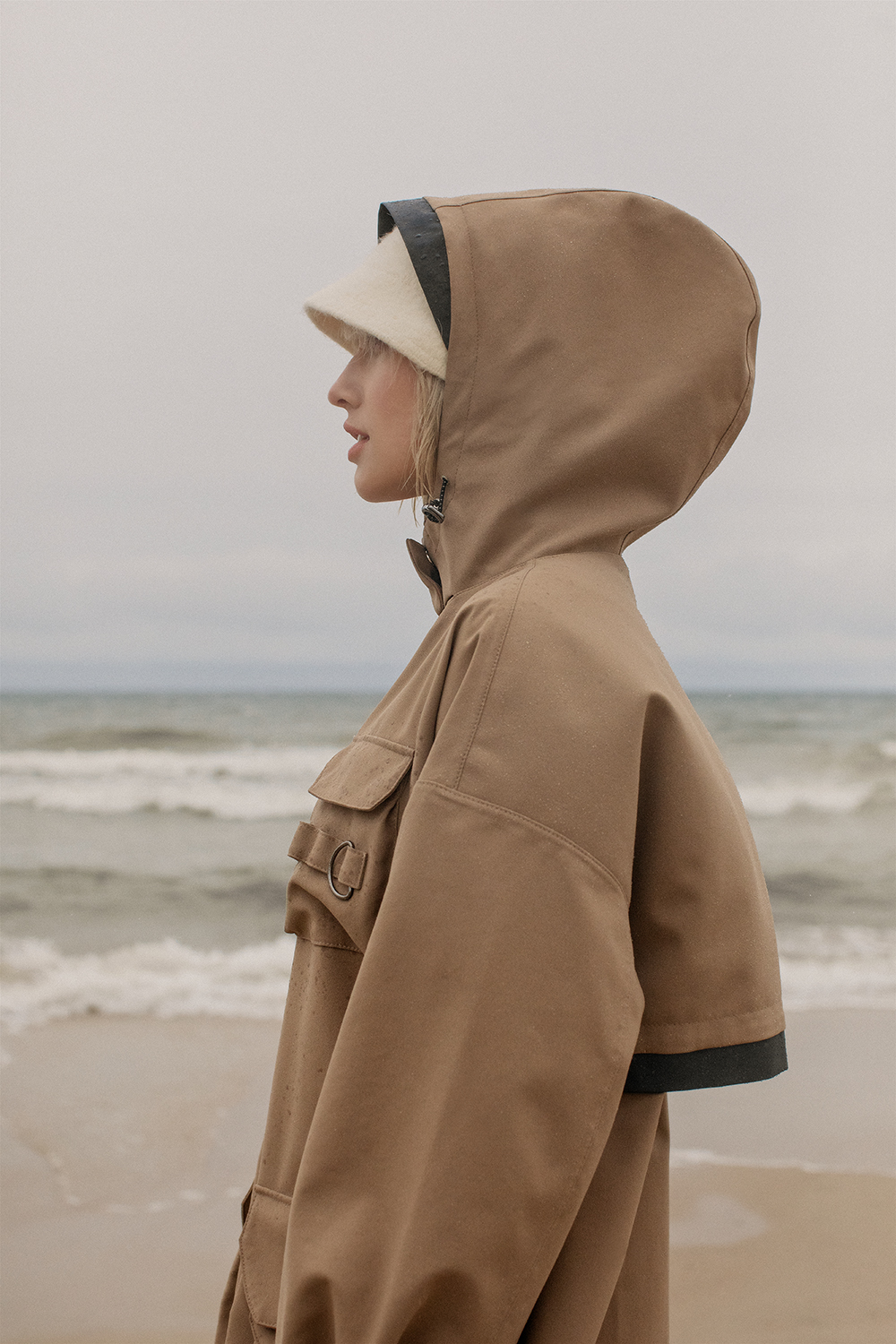 As we've put all our hearts into creating the Marila model, the universe has heard and seen it. This year we have participated and won in the Lithuanian design prize contest, called Geras Dizainas (Good design), initiated by Lithuanian Design Forum. Each year Lithuanian brands and designers participate to share their products and help businesses to harness their potential. Since the founding of Ducktail Rainwear, our designers' team has participated three times in total, bringing the nomination of good design in the "Fashion and accessory design" category twice. It is an exceptional honor to be named among many talented and aspirant Lithuanian creators, and for our design pieces to be admired by the international jury.
Thank you for being with us on our journey to a better, more sustainable world. May our raincoats help you live a fuller life, feeling safe and loved, and keeping a deep connection with nature and each other.
Yours,
Ducktail Team.