What is your background? Any relation with design from the young age?
Growing up I spent a lot of time at the art school where I studied different types of art for seven years. Even though I liked interior design a lot, I still decided to study economics instead. I thought it will be a better option for my financial future. My artistic skills were mostly used to make presents for my family and friends on Christmas.
How did you become interested in fashion business?
I was always in love with fashion and often acted as my girlfriends' stylist when they asked for advice. I have never thought about it as a business until 2015. When I came back from US and brought this idea with me that there are no Lithuanian rainwear brands. It looked like it could be a great niche. My best friend liked this idea as well and we started dreaming about having our own business together. We needed something that we believed in and producing raincoats sounded just right.
How did the idea of Ducktail Raincoats come up? Why the name?
We knew we need a good brand name to start. We were inspired to name it Ducktail Raincoats while walking by the lake and watching ducks. These birds were able to avoid the water and stay dry even while diving into the lake – that's how we got an idea about adding a tail to every item of our product line.
How hands on you are in production of the raincoats?
I'm not doing the sewing part, but I am still very involved in the production. I have participated in the design process of every model that we have. Though I am not a professional designer myself I have a wonderful team to cover all the technical details.
What was the biggest learning experience? How did you overcome this?
No doubts, the biggest learning experience was to plan production in advance when quantities became bigger and bigger. We had to take risks and believe in decisions we made. Anyway, there is no way to success without obstacles, you just face to welcome them and be stoic sometimes.
Being a small independent brand, how do you maintain the quality of your raincoats?
We had to be very selective while choosing fabrics and materials for our raincoats as well as partners we work with in production. Every raincoat is reviewed in detail for defects and not a single one gets shipped if anything is wrong.
What outside forces do influence your business the most?
This one is no brainer – seasonality. Although, in some countries the winter is not that harsh or people's habits tend to vary. For example, our customers in Finland always buy a raincoat one size up to be able to wear it on top of other coat or a couple of thick sweaters.
What is the underlying philosophy of your brand?
Our philosophy is that rain protection doesn't mean you have to sacrifice fashion nor comfort. The design of our raincoats makes them a good staple or even a statement piece and the breathability of our waterproof material gives you options to keep wearing the raincoat just as your normal coat even in sunshine.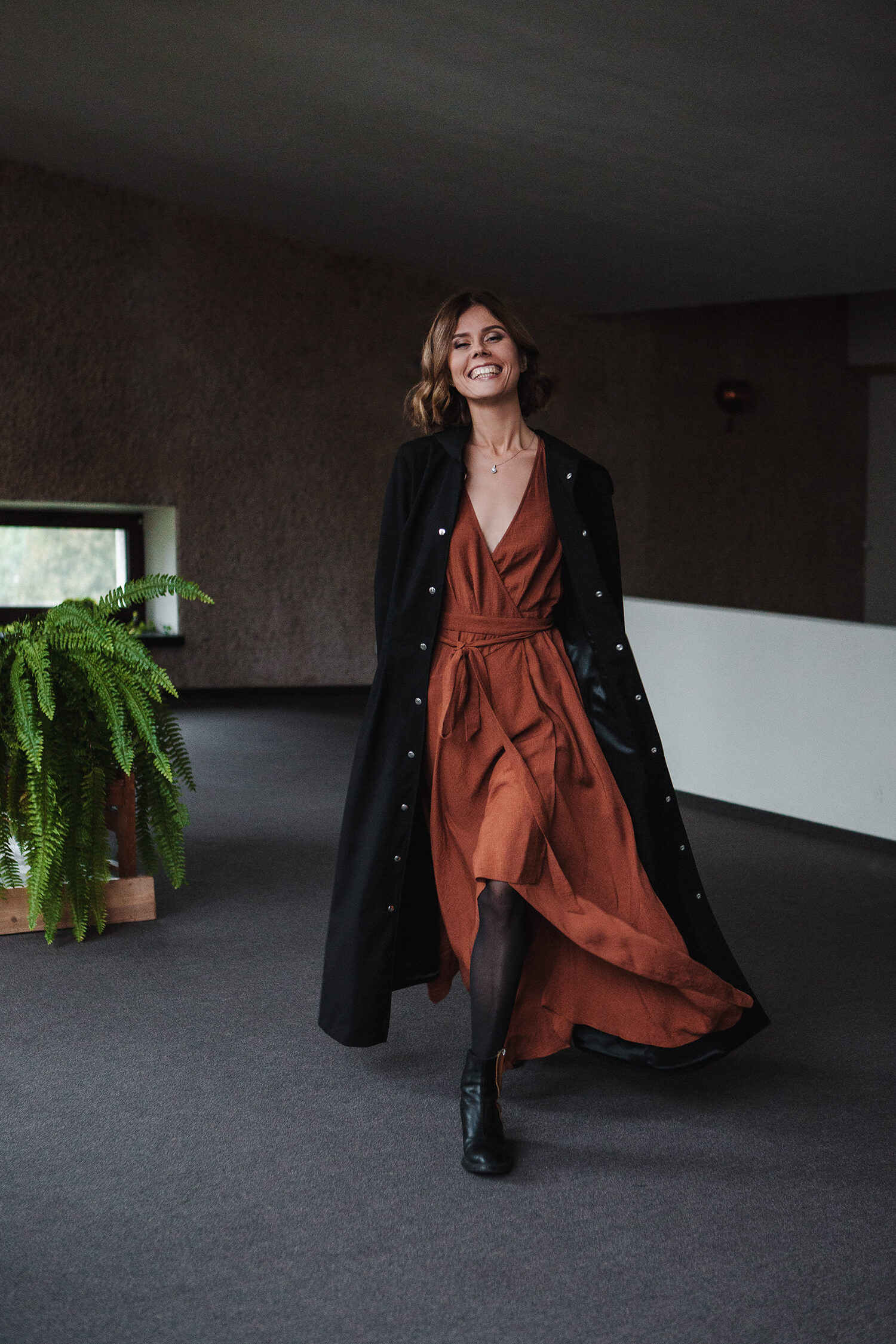 What does your life look like when you are not working? Do you have any hobbies?
My two biggest passions are meeting with friends and being in nature, especially hiking. I was fortunate to do lots of hiking when I lived in USA, there are so many fascinating places to visit. A lot of my free time I spend traveling and exploring new places and cultures, never can help grabbing that last minute travel offer.
What is the next big thing for Ducktail Raincoats?
Participation in the trade show "Maison&Objet", Paris. This is the step we were planning for quite a while and we believe it will help us expand and establish ourselves among Europe's best independent brands.
What are some new markets you are expanding to and why?
The areas we most often look to is South Korea and Japan because those two countries have more than enough rain on their forecast and the people really love our designs and products. There are a few sales channels already in these countries but the market is big and many opportunities are still waiting for us.
You have lived far from Lithuania for quite some time. Was coming back a tough adjustment?
No, it is quite easy to adjust because I know Lithuania very well, however rainy climate is not my piece of cake… 🙂
What would you like people to know about you?
I am very much people oriented and try to solve any problems occurring to our clients as my own. I am really happy this business provides me with an opportunity to meet new people, to help them be safe from the rain and contribute to the world as best as I can every single day.