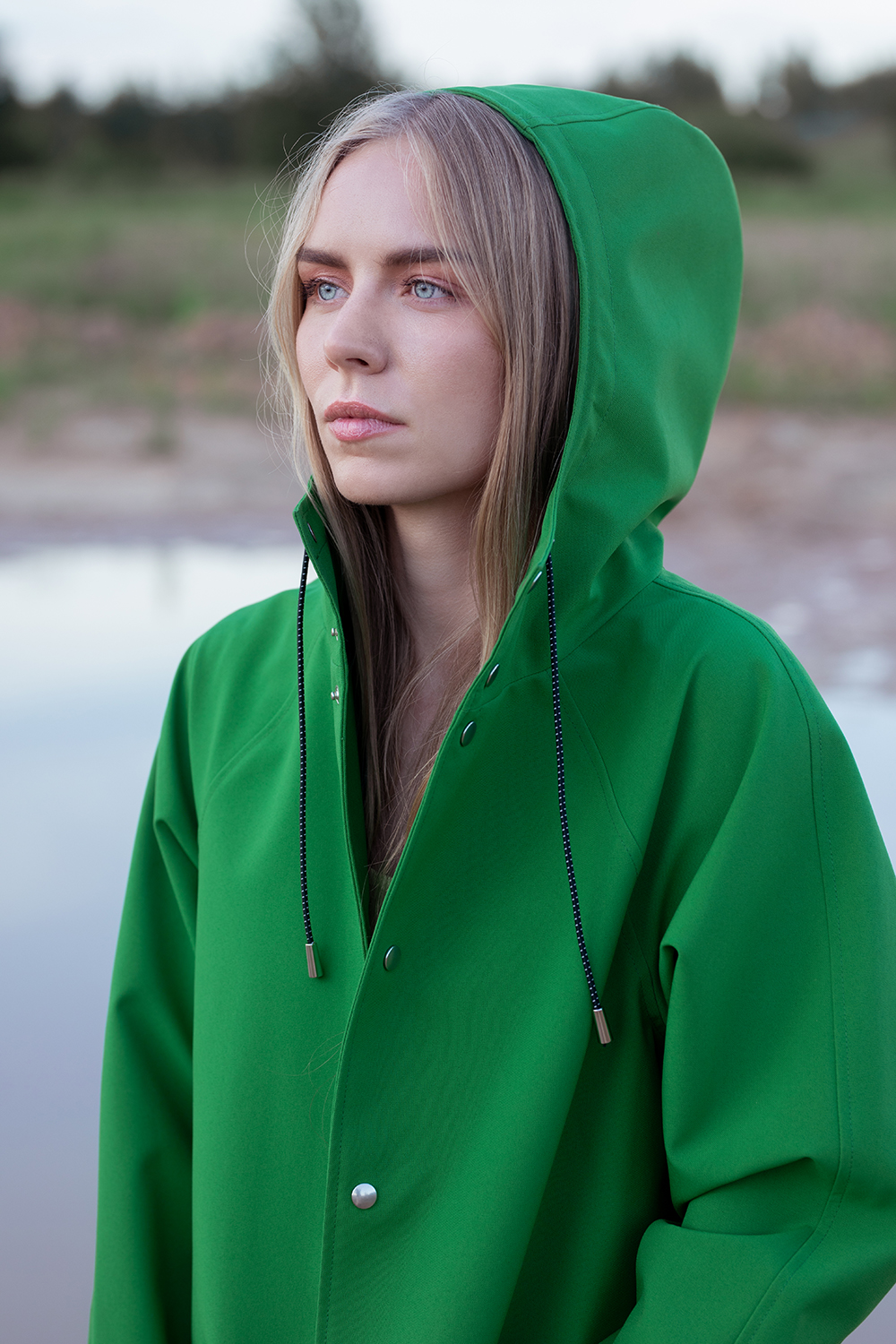 Whether you are a fashionista with a mountain-sized wardrobe or a minimalist, a quality rain jacket must be one of your staple items. Let's say, you've decided to take a plunge and buy one, but which one is your.perfect raincoat? It might look like a simple task but there are many key factors for choosing a piece of clothing that fits your needs and lifestyle. Don't let a sudden downpour ruin your plans and keep reading to prepare yourself for the task – to find the rain jacket of your dreams.
Water-resistant vs. Waterproof Raincoat
As you might have guessed, water-resistant means a lower level of protection. The fabric of this kind can withstand a light drizzle but a long period in the elements will certainly leave you soaked. The water-resistant jacket will probably have coating of DWR (durable water repellent) which is not permanent and may need to be re-applied. If you don't have to deal with a lot of rain, this might be your perfect raincoat.
Waterproof material, on the other hand, is made using special technology (such as Gore-tex or similar) and tested in laboratory using the hydrostatic head test which determines how tall a column of water (measured in mm) a fabric can hold before water starts to leek through it. Anything above 3,000 mm is considered waterproof and the number can go up to even 20,000 mm. "Ducktail Raincoats" fabric is tested to withhold 10,000 mm and thus is completely waterproof. However, a fabric above 10,000 mm gradually loses breathability which is also an important factor we will discuss next.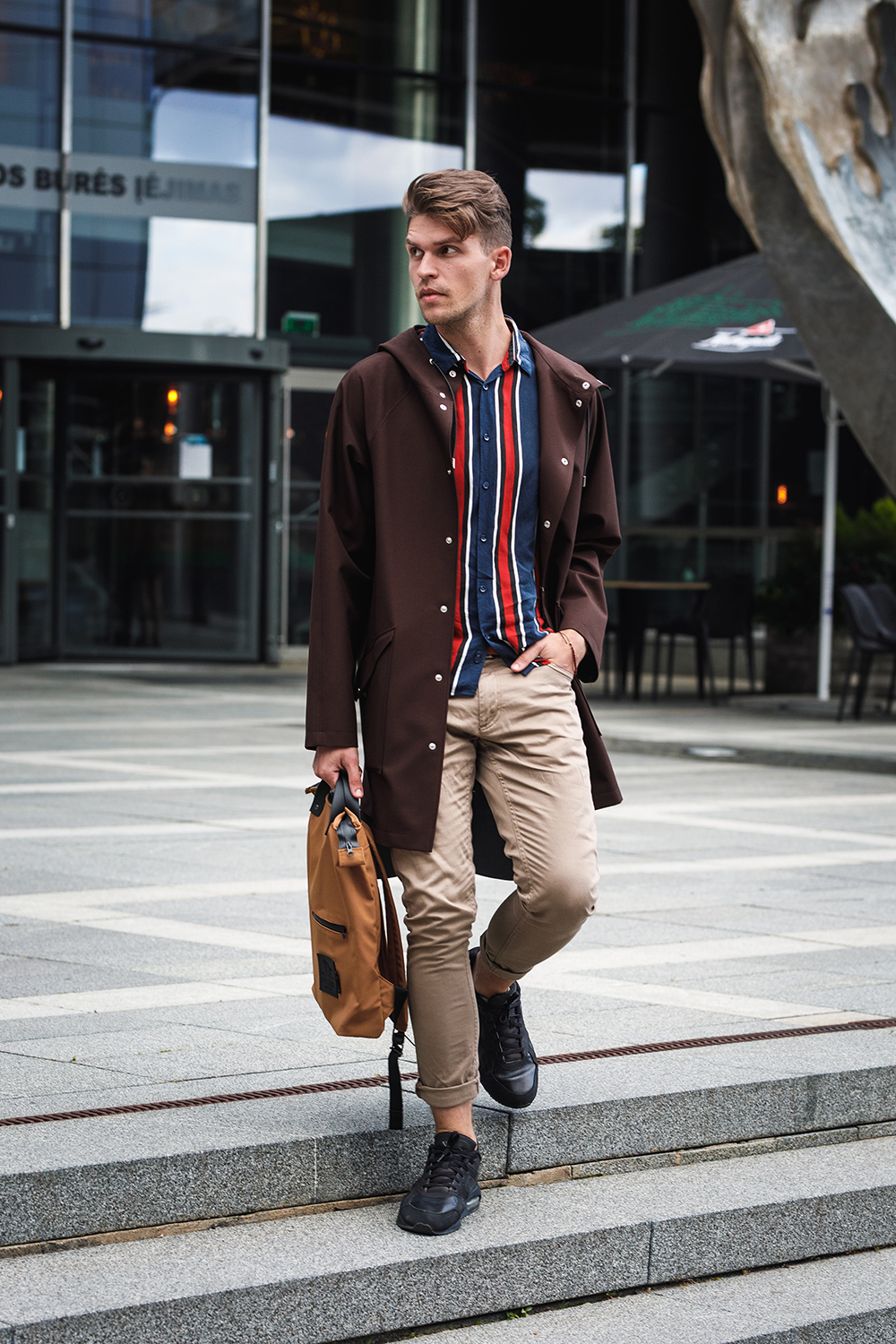 Breathability
When hit by a storm you will probably run for a shelter and feeling like in your personal sauna is not an experience one appreciates. That is why breathability of material is another important factor to count on when choosing rainwear. It is measured by how well the warm weather evaporates from underneath the raincoat to the outside. We are proud to mention that all our designs are breathable and won't get you all sweaty while wearing them.
Lower rating of breathability means the rain jacket will sustain warmth much better but may cause unpleasant feeling of humidity. Otherwise, higher rating of breathability indicates that you may need more layers underneath to keep you nice and warm.
Versatility of a quality raincoat
This is when we come to the question what will you be using your perfect raincoat for. No one likes clothing to be one purpose only. Try to imagine under what circumstances will you reach for a raincoat. For example, if you lead a semi-active lifestyle, you might find yourself wearing a raincoat to office just in case the forecast is unforgiving or going for a light hike on a weekend. However, if you are more into fitness like climbing mountains, kayaking or similar, you will need some completely different raingear.
Try to meet at least several of your goals with one rain jacket to make the best out of your purchase. "Ducktail Raincoats" designs, though material is waterproof, are created with lighter activities in mind and may suite best for a person in the city who as well likes to spend time outdoors, do some hiking once in a while and overall enjoys life no matter the weather.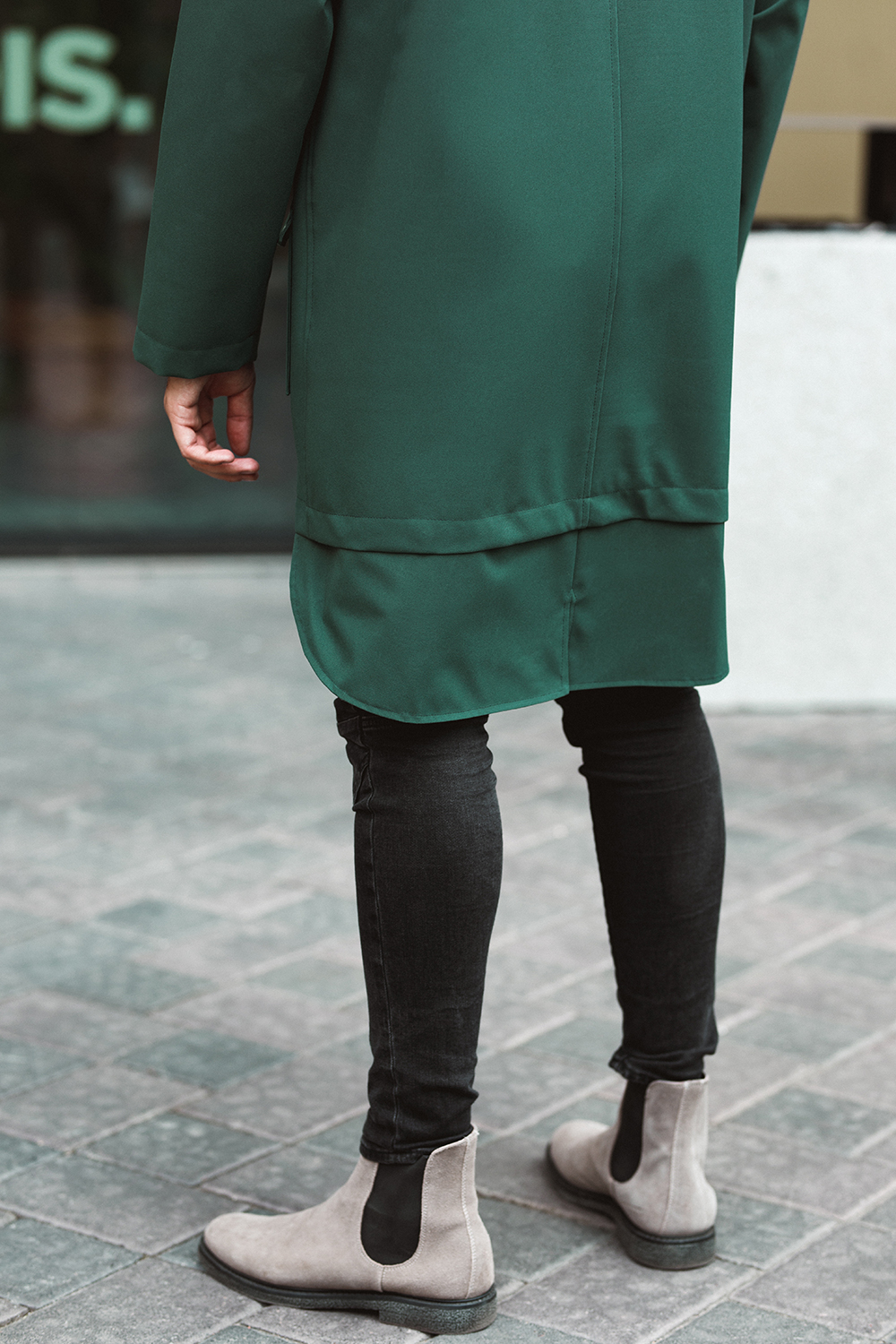 Additional features for your perfect raincoat
Last but not least are the additional features a raincoat has. This includes a hood, pockets, length, etc. We find the hood most important of all. Make sure it sits nice and tight and does not fall off when you turn your head, because it's the least favorite thing to constantly fix your hood while maneuvering through a rain storm. Also, check if the raincoat can be zipped or buttoned up until your chin and there are straps to tighten the hood preventing water from reaching your collar.
Pockets can play the key role to keep your belongings dry when the rain strikes as well as giving your hands some extra warmth. At best case they should have a zipper or an additional flap with snap closures. An inside pocket is also a great feature to look for. Some may even have an earphone port for you to listen to your favorite podcast when travelling to work.
Length and the right fit are imporant
Length of a raincoat can be a sensitive topic because when too short it will not cover enough of your body to go through pouring rain and if too long it can restrict your movements too much especially when riding a bike or doing chores in the garden. Good decision would be to look for a design which is longer at the back than front. This way the coverage is maximized without interrupting too much with your freedom of movement.
The right fit cannot be overrated. When trying on a raincoat always have in mind that you may want to wear some layers underneath for warmth. Make sure the sleeves are at the right length. Raise your hands in front of you and see if the wrists aren't too exposed. See if the sleeves still look good when buckled up. Try to touch your shoulder with the opposite hand, this way you will check if the shoulder area isn't too tight. Perfect raincoat needs to be a perfect fit for you.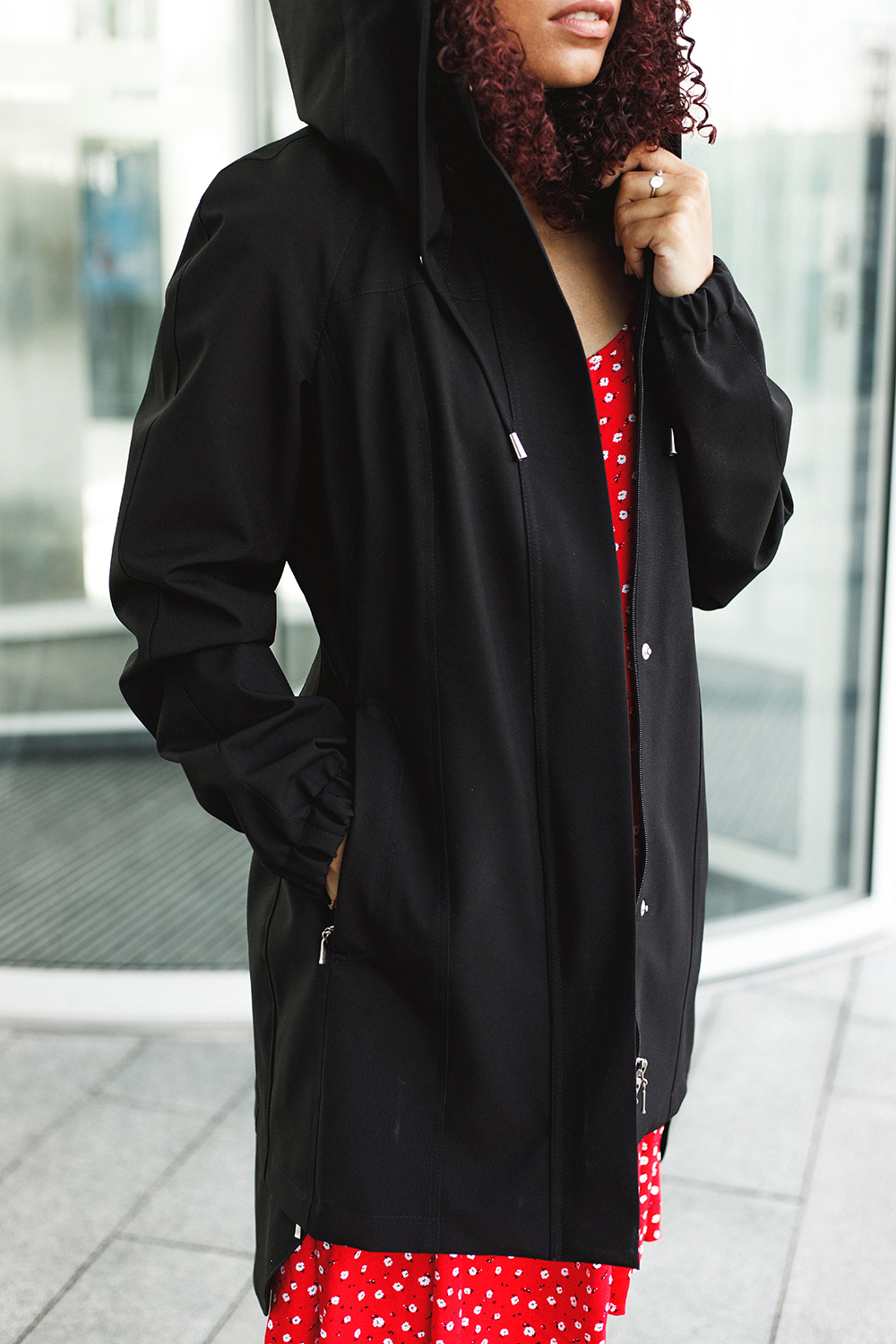 Enjoy the rain
If after all these considerations you still like the coat you have picked – congratulations, you've just found your perfect raincoat! Then go explore the colors a brand has to offer and choose according to your own wardrobe and personality. And one bonus tip – check if you can wash it, because having to take it to dry clean or even not being able to wash it at all may also be a disadvantage. That's it from us, have a beautiful day no matter the weather.
Follow us on Instagram for daily inspiration!
Some of our designs you may want to check out:
WOMEN'S BLACK
TAIL RAINCOAT