Have you ever wondered what could be the most versatile piece of outerwear clothing in your closet? In this day and age capsule wardrobe forces us to answer this question. It all helps save money and time when it comes to buying clothes. Of course, a lot depends on where you live and your lifestyle with regard to the outerwear you own. However, if you are reading this article there is a good chance that rainy climate is something you are familiar with.
If you are not familiar with what a "capsule wardrobe" is, we are here to help. The idea behind a capsule wardrobe is to have less articles of clothing in your wardrobe. The items you do have are interchangeable and can be used in multiple ways. They can also be "dressed up" or "dressed down" depending on the look you are going for.
More than one purpose
A raincoat has an unfortunate name as it is often immediately associated with rain (but actually is much more versatile than that). On one hand this is a good thing as a raincoat is obviously built to keep you dry. But also a raincoat could be so much more than just a garment for a rainy day. For example, a raincoat could help protect you from the wind if it is wind proof, or even replace a parka, if it has quality insulation. By the way, if you have trouble finding your perfect raincoat, check out our previous blog post.
Breathability is a key
So, let's talk about the versatility of a raincoat. One very important feature you should look for in a raincoat is breathability. It may not sound like an appealing feature at first, but a breathable material brings so much extra value. If the material is breathable, you can easily wear the raincoat in the summer without becoming a sweaty mess. In fact, a raincoat can even replace your everyday jacket and will be especially useful when the weather is unpredictable and changes quickly from sunshine to a downpour. The breathability of a raincoat should not affect its waterproof quality in any way. Both of these can exist together with no problem and they should! One of the most problematic issues we see with some brands of raincoats is the lack of breathability. A raincoat that doesn't have breathable material is extremely limited and you should think twice before investing in one. Research the way the material breathes on a raincoat before making a purchase with a specific brand.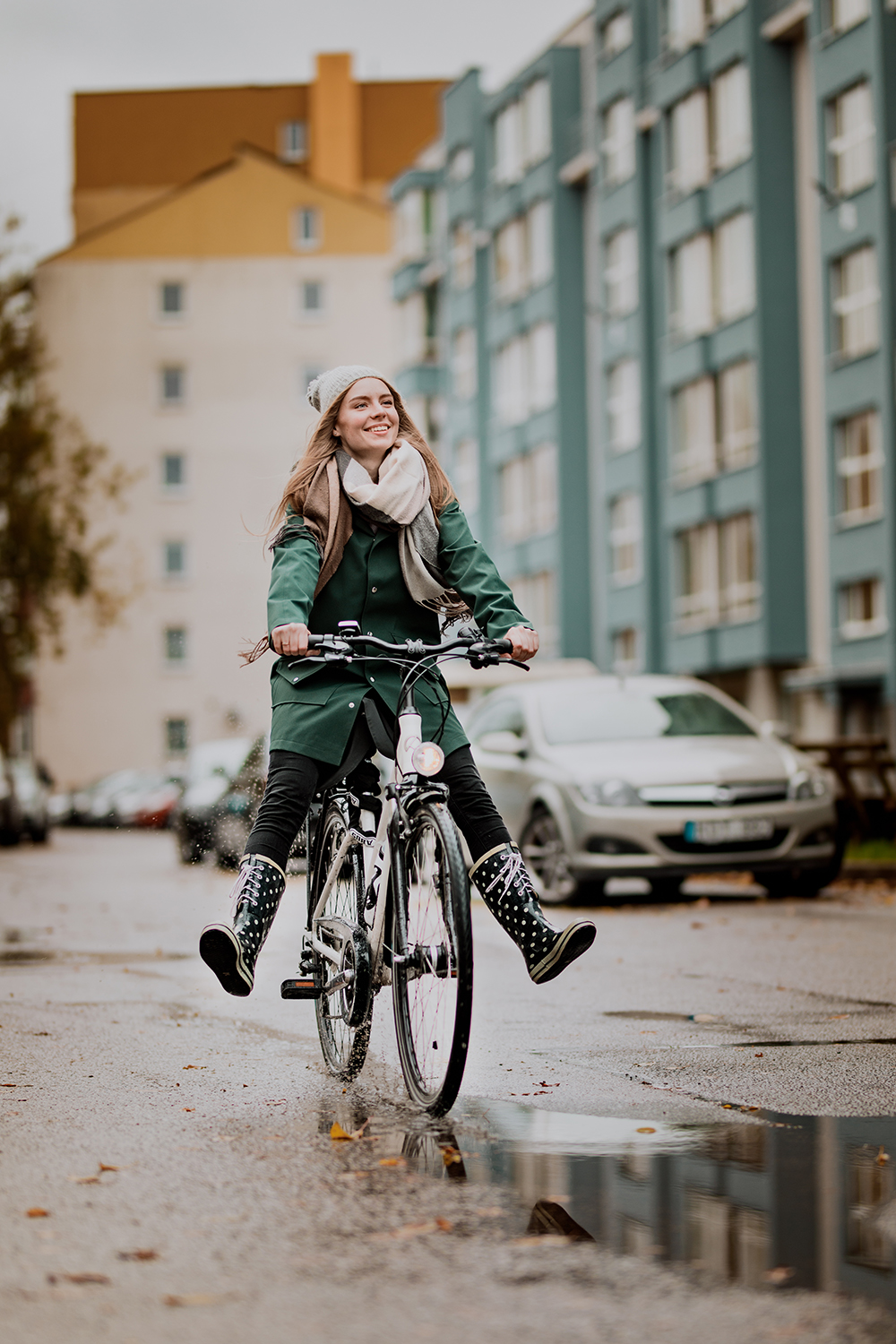 Raincoat can be great for winter
You may not believe it, but the breathability factor can play an important roll even when you wish to wear your trusty raincoat during winter months. If a raincoat is not insulated, but is truly windproof and waterproof, you can totally wear it during wintertime. Just layer a warm sweater (or two) underneath it. If the material is breathable, you won't lock the humidity of the body inside causing an inconvenient situation. Did you know, that the main factors which cause you to feel cold are wind and precipitation? If the temperature in your country does not get much below 0 degrees, versatile raincoat can become your best choice.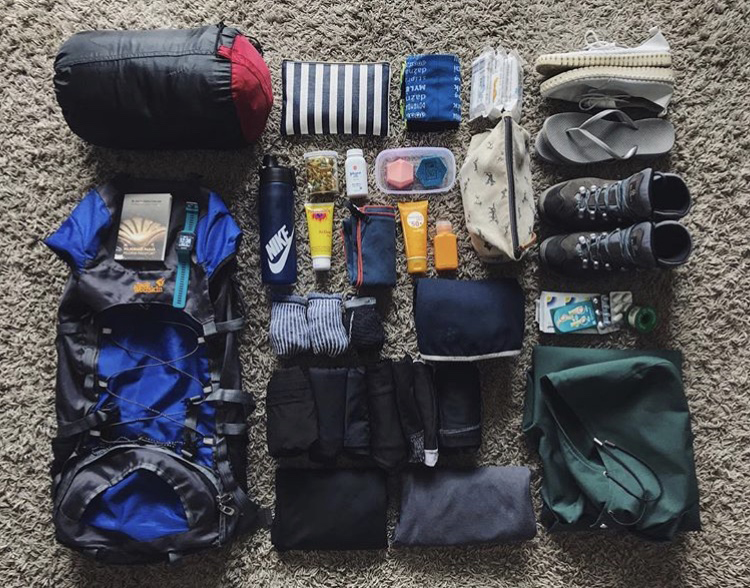 Choose a lightweight raincoat
In most cases, a raincoat is a lightweight garment and this can be a huge advantage. Whether you are travelling or just having a busy day running errands in the city – the ability to fold it in a compact way can make your life much easier. By the way, one of our models actually folds into a handbag where you can keep your belongings! As well as on the go, a lightweight raincoat also saves you space in your wardrobe or luggage. Our raincoats weigh on average around 800 grams, that is much less than your average leather jacket or winter coat.
Conclusion
For your raincoat to be the most versatile it possibly can be, choose one with a basic design and in a neutral color (unless your clothes are all neutral, then a raincoat can be your accent piece). Make sure it can be easily cleaned and that the it is quality and meant to last. Less is more, so pick carefully and get as much information as possible about the material and design before you purchase.
If you purchase a Ducktail Raincoat you will get used to always being protected from the unexpected turns and twists in the weather and you will not see your wardrobe in the same way, trust us!
If you'd like to see some of our designs, take a look below: