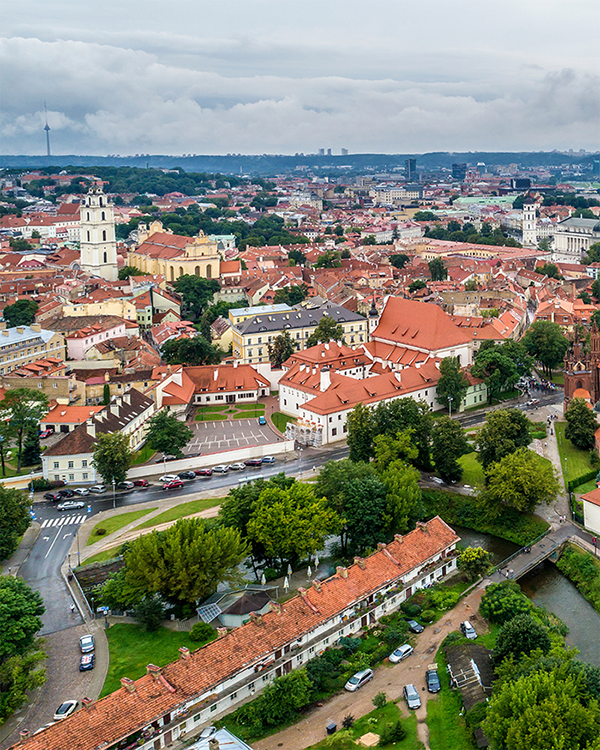 It's a rainy day outside and we'd like to invite you to a rain inspired walk around our beautiful capital Vilnius. This amazing city is located only 26 kilometers away from the center of Europe. There are lots of spectacular places to visit, so grab your raincoat and let's get started! You can find the exact route here.
The Japanese Garden
Firstly, we suggest you start by visiting the Japanese Garden. You will reach it after a walk along the Neris River. We believe you will appreciate the walk itself! You will probably meet lots of people jogging in the light spring or summer rain. Also, you will see folks canoeing in the river alone or with friends and enjoying their little adventure in any kind of weather conditions. By the way, did you know how weather conditions affect your mood? Read about it here.
The Japanese Garden is free of charge and is open every day from 11:00 TO 17:00. The space is adapted to people with disabilities and is pet-friendly as well. After coming into this oasis, take a breath and listen to the water spring. Feel this special kind of harmony floating in the air and let it sink in under your skin.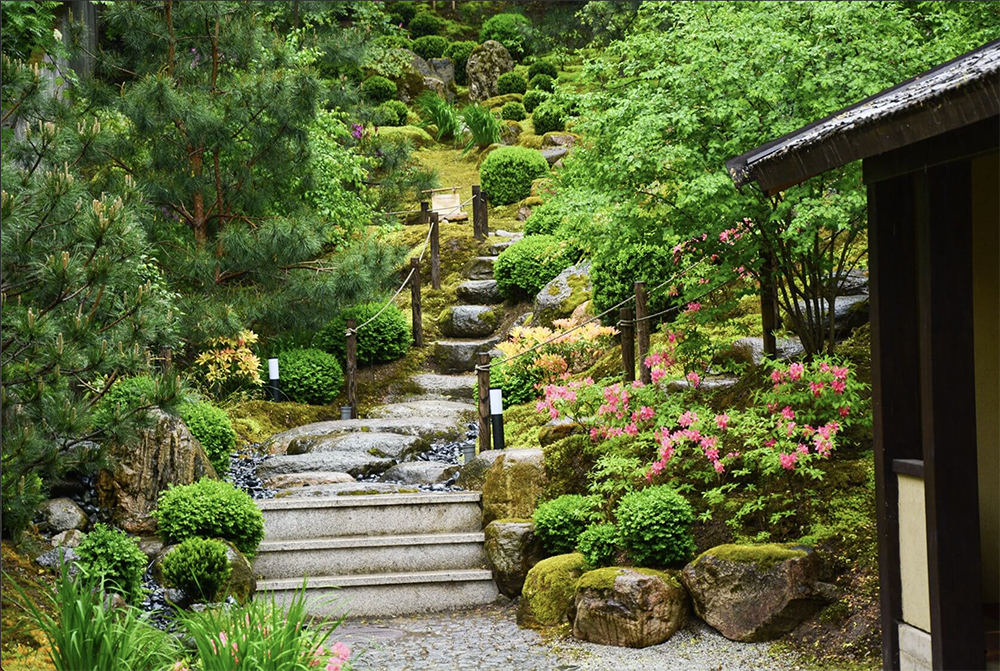 The view of Tilto street
After leaving the Japanese Garden, walk down the path full of giant old trees towards the Cathedral Square. Keep walking right up to the Mindaugas Bridge and then turn left. In the park, next to the Cathedral, you'll see a statue of a metal easel. Take a look through the easel towards the Tilto street and you will see exactly what artists saw when they were sitting and painting the same view in their canvases. Then google the phrase "Tilto gatvė Vilniuje" and watch how this view has changed over the years.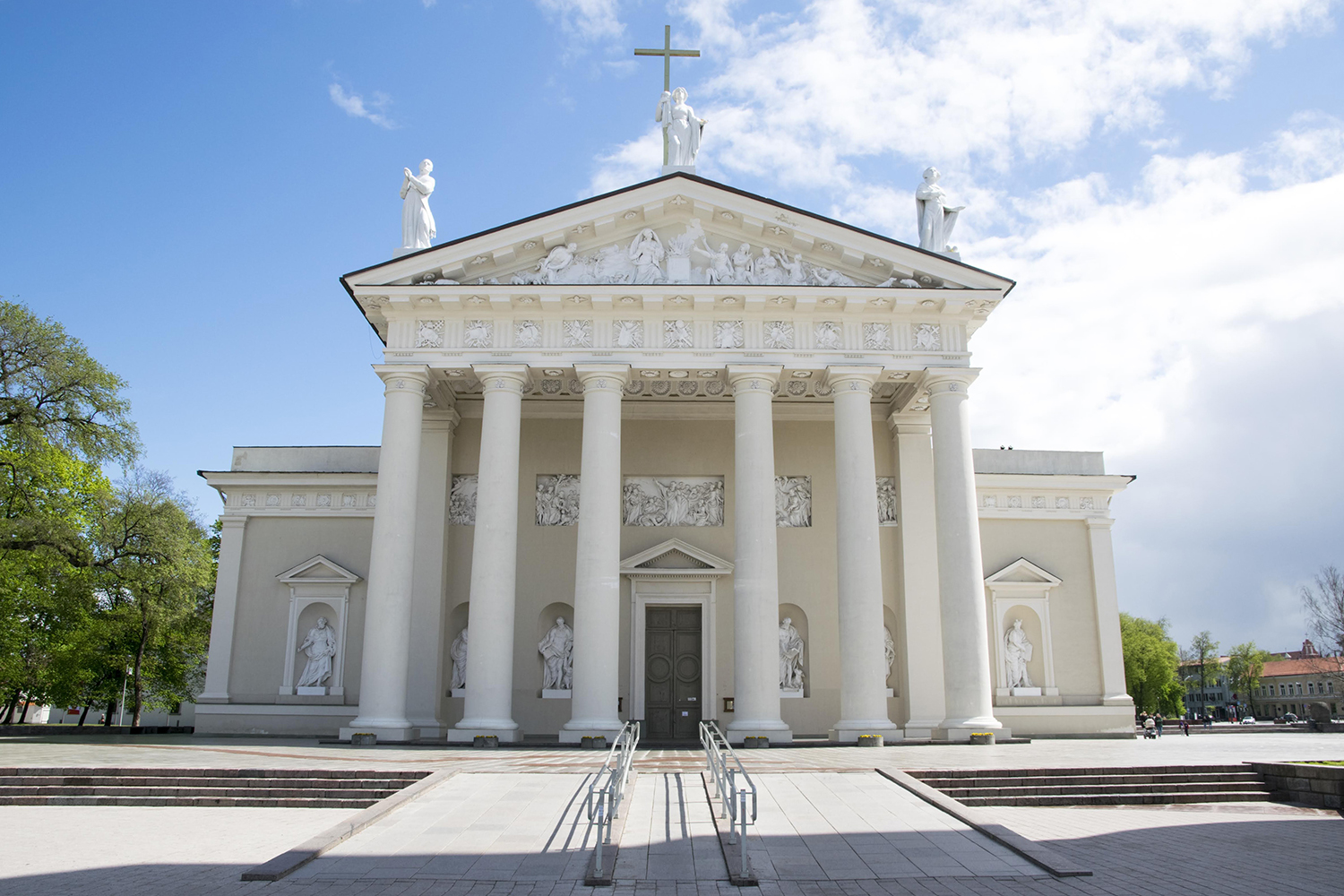 The Bernardine garden
Is it a really rainy day? Either way, continue your journey walking by the pillars of the Cathedral on your left. Keep walking through the park a little bit towards the right side until you see some white buildings with red-tiled roofs. Can you see the gates? Step forward right through them and you'll find yourself in Bernardine garden.
If the benches aren't too wet from the rain, take a break and sit down by the Vilnelė River to relish one of the oldest gardens in Eastern Europe. The Garden is quite big and spacious. Here you can find all sorts of people – couples, romantically cuddling on the grass, loners, reading their books under the trees, families with kids and dogs, playing around in the playgrounds. Everyone finds their own spot in this peaceful place of town.
Meet the ducks
Don't rush. Slowly walk down to the water and meet our beloved ducks which live here happily. Watch them and appreciate their ability to stay dry in the water just like you with your raincoat on a rainy day! When you feel like moving ahead, go towards the oldest oak tree in Vilnius. It has been growing there for at least four hundred years! After crossing the Fluxus Bridge you will step foot on the ground of Užupis Republic, separated from the old town by a river bridge.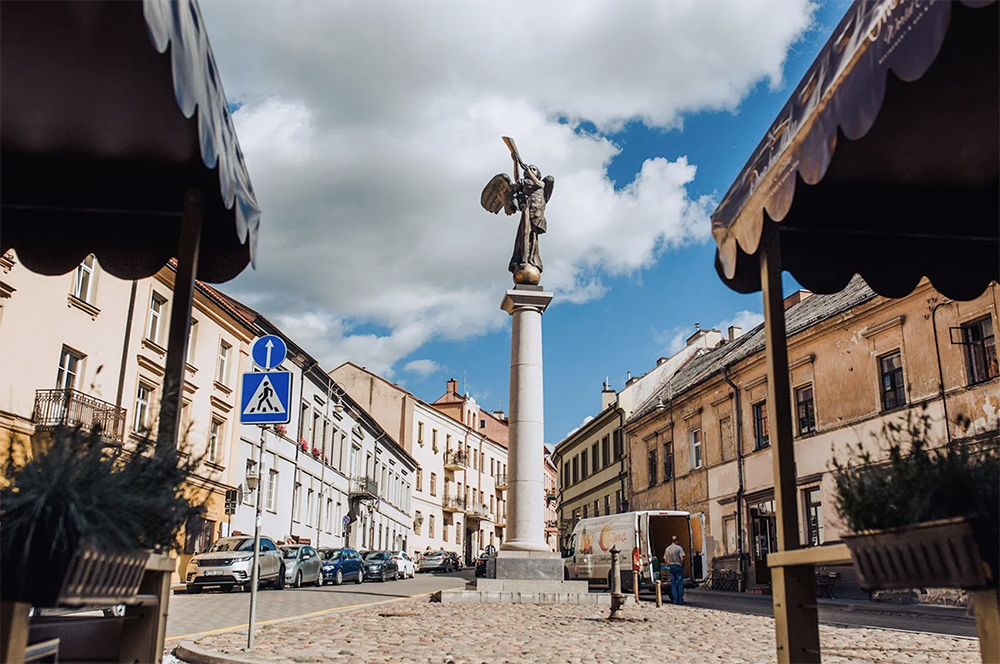 Užupis Republic
Užupis is often compared with Monmartre in Paris or Christiania in Copenhagen. The whole atmosphere is really artistic and free-spirited. The Republic of Užupis has its own hymn and constitution which you can find written on the wall on Paupio street. There is a monument of a mermaid in Užupis. It is said to attract and seduce visitors to stay in Užupis forever. You can test the impact of this magical statue for yourself if you're not afraid! In Užupis you will find walls full of art, all sorts of monuments and installations, cute little shops and art galleries. Everyone will find something for themselves in this interesting district. Užupis Republic celebrates its Independence Day on April 1 and you can even get a stamp in your passport for crossing the border.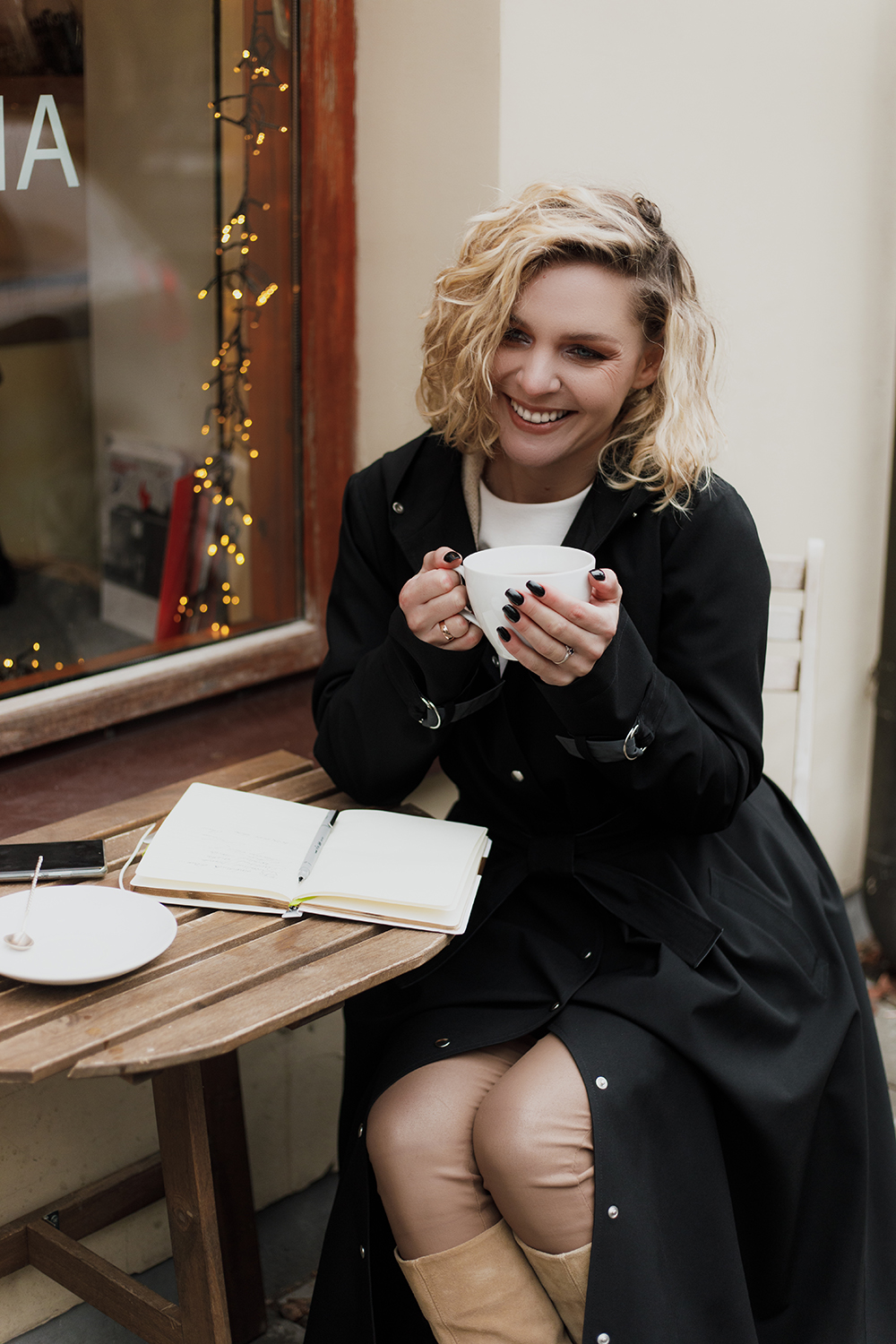 The most amazing desserts
We hope you feel at least a tiny bit hungry by now because there is a wonderful café in Užupis, a little up the hill. It's called "Liu Patty". All the desserts in this place are true creations of art, made with natural ingredients with a passion for greatness. They have something for everyone, even if you are lactose intolerant or eat a gluten free diet. If you are lucky, you may even find the founder of the café Liucina, sitting at the corner table with a big caring smile.
After a dessert, get your energy back by wading into the river with your bare feet and swinging on the Swing of Destiny under the bridge. Enjoy a moment of a total bliss. Got it? Leave the swing and cross the bridge back to the old town. Walk along the Švarco street towards Gaono and Stiklių streets. You are now in the Quarter of Glass. Every year the street is decorated with different art installations – air balloons, stars and even umbrellas. Look around and imagine you are in your favorite movie!
Finish with a bliss
Are you still up for an experience? Let's finish with the last stretch of the walk and maybe a cup of tea if you fancy. Find Didžioji street and walk up towards the Aušros Gates, admiring those little antique doors with shops and restaurants behind them. Behind the Gates (or the Ark, to be precise) turn right and stroll along the old wall which once marked the border of the city. In a minute or two you will see small steps leading down on your right side. Go inside and finish your rainy day journey in the tearoom called "Arbatos Magija".
Leave your raincoat and shoes (yes, the shoes, too) at the door and sit on one of many pillows in the room. Then take a sip of some well-made tea and let the feeling of coziness grow. If you want to finish your day with a ritual – request a tea ceremony to be arranged for you. Close your eyes and appreciate this amazing day.
We believe it was a great journey, no matter if you took it by foot or just in your imagination. We suggest you do both!